Why Houseplants Make The Best Housewarming Gifts
Housewarming gifts are a wonderful way of helping somebody to settle in to their new home. For a first time buyer, a relocater, a down-sizer or a student moving into digs, the life changes are at once exciting and stressful. Small gifts to remind someone that they are treasured wherever they live can offer a remarkable boost to wellbeing. And as we discussed in our last blog, plants have an uncanny knack of lifting the mood. It matters not whether they are in the garden, on a balcony or indoors in a pot, plants are good for the soul.
Why we think that house plants make the best housewarming gifts
Helps to purify the air
Great at reducing stress levels and creating a calm atmosphere
Lasts longer than cut flowers
A permanent reminder of the person who sent them
Make a property feel like a home
Great focal point
Suit any style of decor
Big impact for a modest price
Everybody loves plants
Always a good conversation starter
One of the staples of Feng Shui
Plants Make A Place Feel Like Home
Have you ever watched the film Hot Fuzz? The main character is played by actor Simon Pegg. Pegg relocates from the centre of London to a small village in Gloucestershire. His new lodgings are a single room above a bar. And the only personal possession he carried with him, other than his clothes and his toothbrush, was a rather elegant Japanese Peace Lily. The plot of the film takes many twists and turns, but the one constant is Simon Pegg's devotion to, and pleasure in, his beloved houseplant. It was almost a "wherever I lay my plant, that's my home" scenario.
The reason that houseplants make such great housewarming gifts is that they make anywhere feel homely and welcoming. Even student accommodation!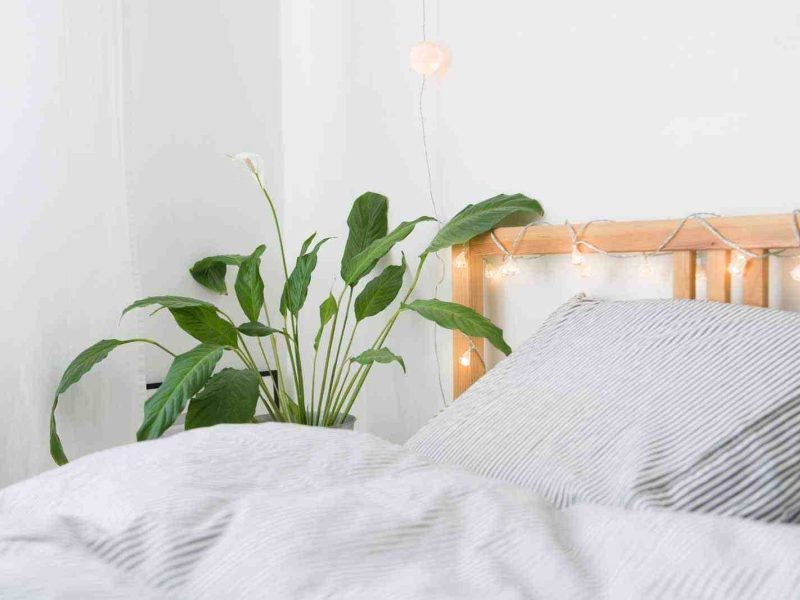 Reducing Stress Levels With Houseplants
A 2021 study published in Urban Forestry And Urban Greening (Perez-Urrestarazu et. al) concludes that indoor plants made an enormous difference to people's moods during the COVID-19 Lockdown. People living in small sized homes with minimal natural light and no plants experienced more negative emotions than those who were lucky enough to share their space with houseplants. It's an interesting study, you can read it here. https://www.sciencedirect.com/science/article/pii/S1618866720307366?via%3Dihub
Another survey, this time conducted by Legal and General, 57% of respondents said that moving house was the most stressful thing they'd ever done. Could housewarming gifts of living plants help alleviate stress once the move is complete? We think so.
https://www.legalandgeneral.com/insurance/life-insurance/moving-house-stress-signs
For a student, flying the nest and moving to university, the stress levels are potentially huge. At the same time as leaving the family home, they will be navigating their new surroundings, learning about money management, making new friends, starting a new course and probably trying to cram all of their belongings into one room. Just thinking about it is overwhelming! A housewarming gift of a plant doesn't take up much room and can make a big difference to a young person's wellbeing.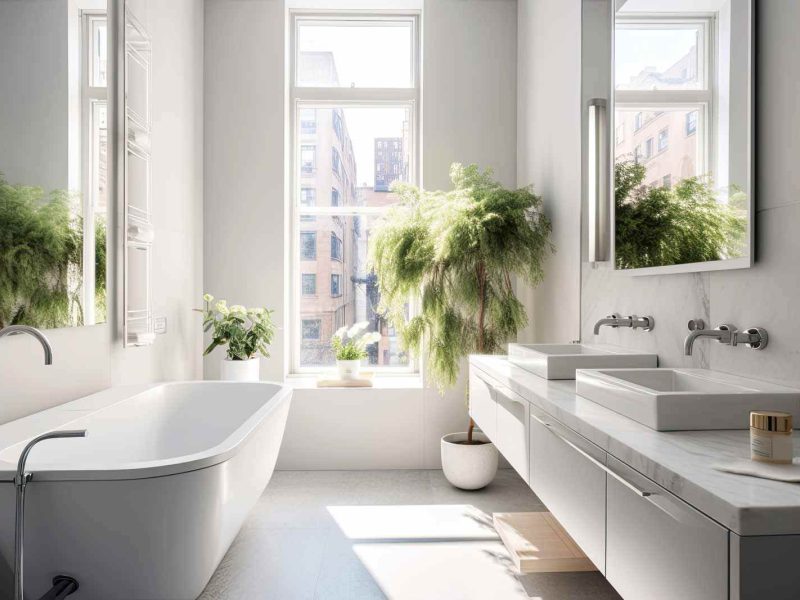 Let's Talk About Biophilia And Houseplants
The Cambridge Dictionary defines Biophilia as the inborn affinity that human beings have for other forms of life. It is a theory supported by decades of research that showing that people respond positively towards contact with plants and nature. In other words, we feel better and are more productive when we have plants in our lives.
Going back to Simon Pegg and his Peace Lily. Japanese Peace lilies are reputed to clean and purify the air, promote better sleep and reduce stress. They also look good. But of course, they are not the only houseplants that offer that service.
There is a boundless choice of indoor plants available in UK garden centres. Something to suit everyone's taste, style and pocket. Why not investigate houseplants next time you are looking for housewarming gifts. We're sure you'll be pleasantly surprised.
If you can't decide what to buy, or if you know a houseplant could be damaged during the move, a National Garden Gift Voucher would make a superb alternative. That way the recipient can choose their own indoor plant.
Further reading: