Using Colour In The Garden To Boost Your Wellbeing
It's no secret that spending time outdoors engaging with nature is a quick and effective way to settle your mind. But did you also know that the colours you surround yourself with can also influence your mood? We're looking at the art of using colour in the garden to boost your wellbeing.
The Art Of Colour Psychology
Have you ever wondered why certain colours are associated with certain professions and situations? Blue or green scrubs for doctors and nurses, earthy tones for landscapers and garden designers, white for a bride, red for racing cars? It's not by accident. Somewhere, deep in the depths of our brains, we humans link particular hues with particular moods.
Blues and greens tend to represent trust, yellow is joy, orange for enthusiasm, pastels for innocence. Colour psychology is used a lot in marketing. The next time you see an advertisement or a company logo, take notice of the colour scheme and think about what they are subtly trying to convey.
Colour psychology is something that you probably already use in your everyday life to help set your mood. For example, does your favourite Hawaiian shirt make you want to work or play? Would you use vibrant paint colours in a bedroom or would you opt for something more calming? See? You are already using colour psychology. Now, how can you use colour in your garden to enhance your experience?
Which Colours Should You Use In The Garden To Boost Your Wellbeing?
When thinking about your garden's colour scheme, your first task is to think about how you want to use your garden and how you would like to feel while you are using your outdoor space. Don't be afraid to play with different spaces within your garden or to adapt your colour choices to suit the seasons.
For example, would you like your driveway to welcome you home with an energising burst of reds and oranges? Or would calming pastel colours help you to unwind after a frenetic day at work? Are your moods fairly constant all year round, or do you need a relaxed vibe for summer and an energising colour scheme for winter?
When it comes to your back garden, do you enjoy playing energetic games with children and pets? or would you rather sit back and relax? Do you find that you suffer from anxiety and need to calm your senses? or are somebody who sometimes feels fatigued and in need of an energy boost?
How Colours Affect Our Feelings
Green
It's all too easy to overlook the colour green in a garden. But it's quite possibly the strongest colour of all when it comes to influencing wellbeing. This colour represents growth and regeneration. It's restful, calming and a good aid to concentration.
Lawns and hedges are the most obvious candidates to bring green into your garden. Be sure to feed them well in order to really enhance their colour. A seaweed tonic regularly applied is a great way to keep your lawn nice and verdant.
Consider too, painting sheds and fences green and using green fabrics for outdoor soft furnishings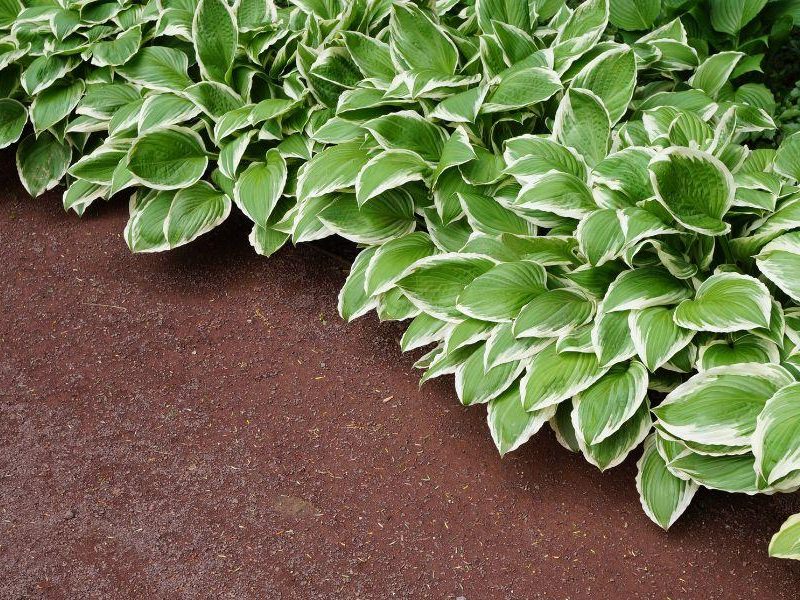 Whites, Cream and Soft Pinks
These are the colours that you might use in a bedroom or living room to create a gentle ambience. In a garden they can be as subtle or as 'in your face' as you like. Think about the White Garden at Sissinghurst Castle - spectacular! Whites, creams and soft pinks really come into their own after dark. Add in some gentle lighting and maybe some scents and all of a sudden you have a magical place.
Think fairy lights, roses, jasmine, cosmos and night scented stocks. The perfect recipe for a memorable meal eaten al-fresco.
Pastel Colours
Pastel pinks, baby blues and pale yellows are gentle, soothing colours. They're undemanding and somehow innocent. Pastel colours create a lovely backdrop to all kinds of garden activities from reading a book to entertaining friends or picnicking on the lawn.
Soft flowing grasses, hardy geraniums, catmint, astrantia and cream coloured achilleas fit beautifully into a pastel colour scheme. You can reflect those colours in bunting, soft furnishings and accessories such as hurricane lamps and candles.
Cool Blues and Subtle Purples
Blue is linked to the soul and the perfect colour for a meditative space. Purple is associated with success, integrity,wealth and self esteem. Use either colour in your garden to boost your wellbeing.
Because blue is reminiscent of the sea, it is often used in coastal themed gardens. How about painting your shed to look like a beach hut and then creating a low maintenance gravel garden around it?
Interestingly, blues and purples also seem to be the colours favoured by butterflies and bees. So if you want to invite pollinators into your outdoor spaces think nepeta, delphiniums, salvia, rosemary and buddleja.
Hot Colours
Bright reds, yellows and oranges energise a space and stimulate the senses. Red is associated with both passion and danger. Orange is for optimism and used by a certain DIY store to convince you that you CAN do it. Whilst yellow is all about sheer, unadulterated joy.
Bright colours can be overstimulating if used in excess. You might want to restrict yourself to using artfully positioned, uplifting pops of bright colours as focal points within your garden. On the other hand, you might be brave enough to go full on kitsch.
Where could you use bright colour in the garden to boost wellbeing? Certainly in children's play areas. Perhaps help them to build a den with blankets, and cushions and a mural of their own making. A bright border within view of the kitchen window will lift your mood whatever the weather. Colourful lamps hanging from trees are wonderfully uplifting. And for spring time, consider using pots of golden daffodils to brighten up the deepest darkest recesses of your garden.
Speaking of pots - brightly coloured containers with simple green plants look amazing too!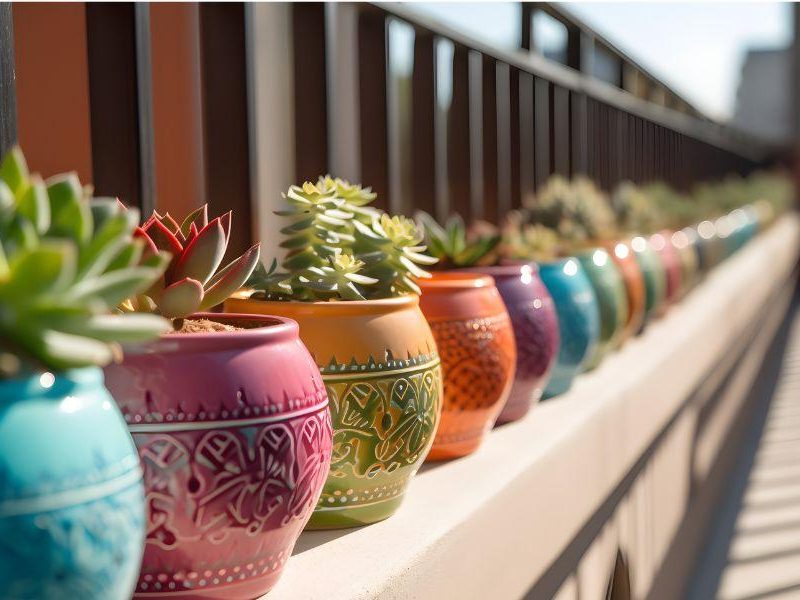 Seeking Inspiration For Garden Colours To Boost Your Wellbeing
The very best place to see an array of seasonal plants and garden accessories looking their very best is at one of the RHS Garden Shows. But if that's not possible, the next best place is your local garden centre.
Take time over your visit and go with a plan. What do you want to accomplish? Small impulse buys can be satisfying in the short term, but if you are investing in your garden, think hard about your purchases.
Make time to sIt on the display furniture, wander among the plants, examine the accessories and see how they make you feel. Enjoy a relaxing coffee and a light meal to bring your heart rate down and slow your breathing while you think hard about how to add the feel good factor to your own garden. Will it be a water feature? a brightly coloured accent plant? a wonderfully scented rose? or some lighting? Of all the hues and colours you have seen on your garden centre visit, which made you feel calm, which energised you and which do you most need in your life right now.
However you choose to decorate and use your outdoor spaces, using colour in your garden to boost your wellbeing will definitely accentuate your experience. Enjoy.
More Ideas For Bringing Colour To Your Garden
Enjoy Summertime In Your Garden