For the Love of Gardening
This is a celebration of all the things we love about gardening! We're using your entries to create an ode to gardening this July. Submit your entry to be part of our £50 voucher draw! TO ENTER - Please fill out the form at the bottom of the page with a short sentence telling us one thing you love about gardening!
Home
Buy Garden Gift Vouchers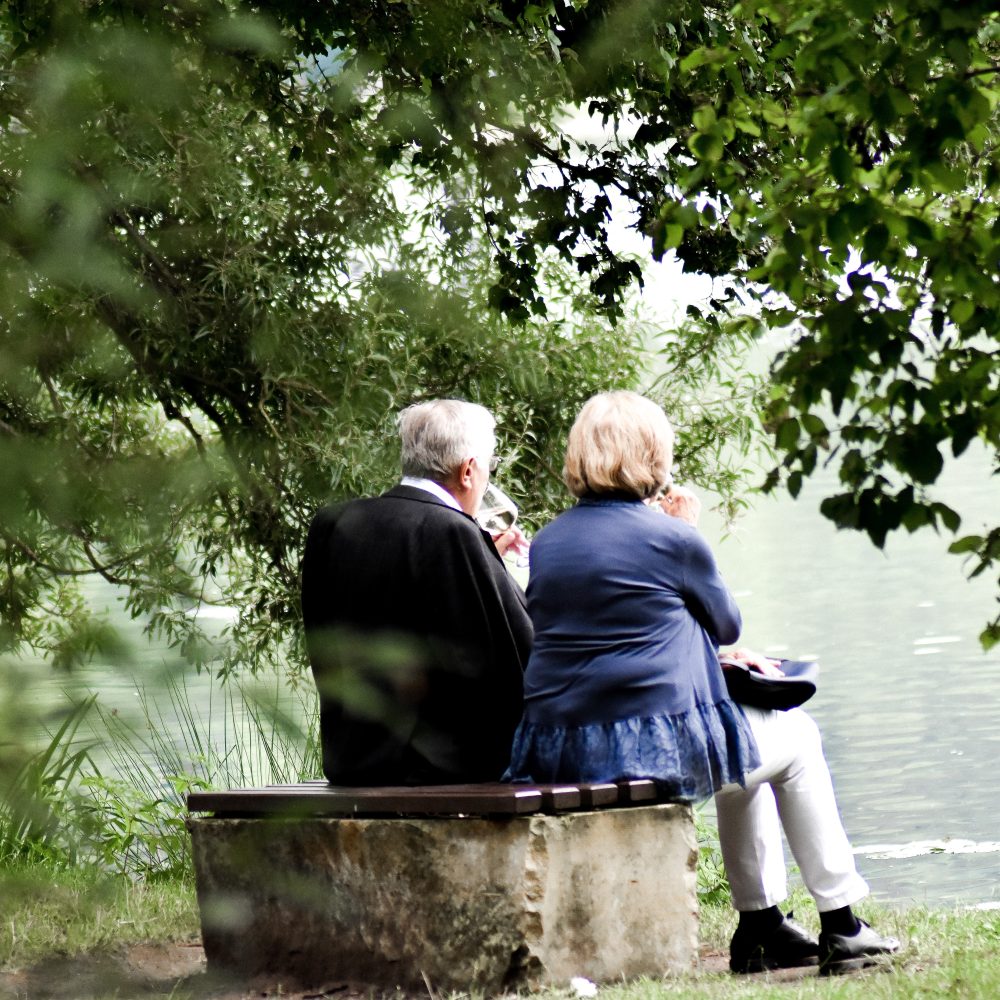 The winner - From Karen Weedon in Romsey
Gardening makes me feel happy; but also the rainbow colours of my plants are loved by my elderly neighbours and they say it cheers them up too!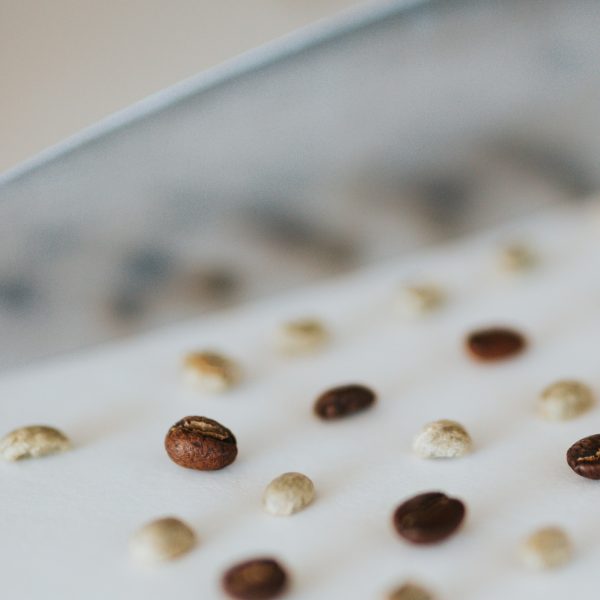 Growing beautiful flowers from a teeny tiny seed
Jess, Bridgend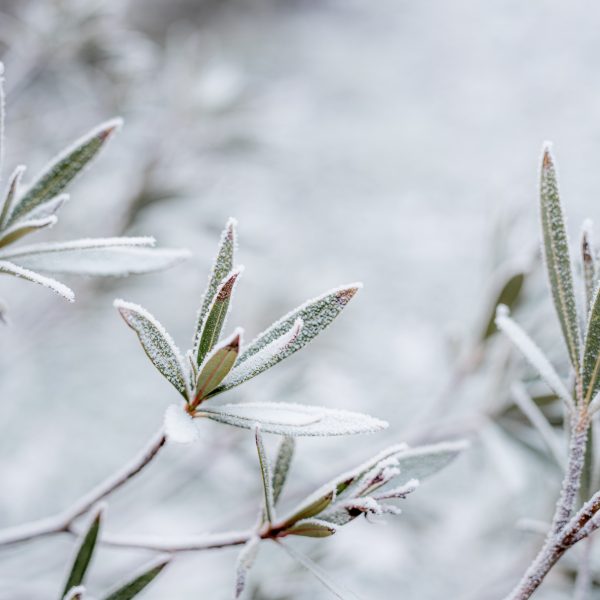 I love the way a garden evolves and changes through the seasons and the years. There's always something new to see, add or to improve.
Joanna, Ilkeston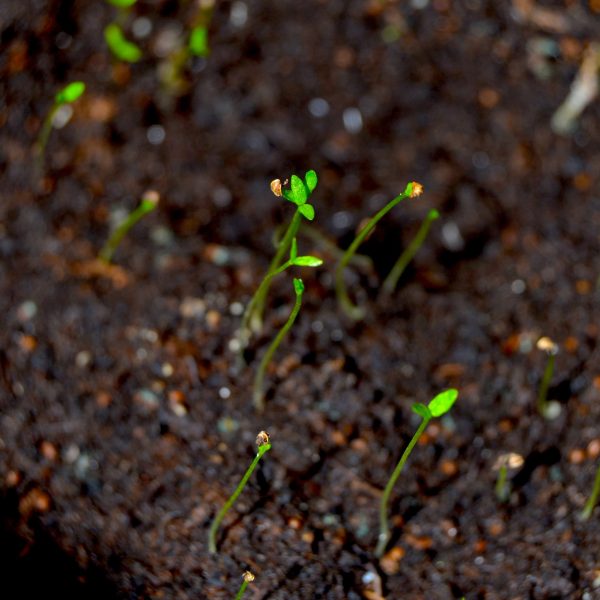 The sense of excitement, joy & pure pleasure you get from seeing my seeds germinate and grow. It doesn't matter how old I get it's always the same feeling since childhood
Lorraine, Wallasey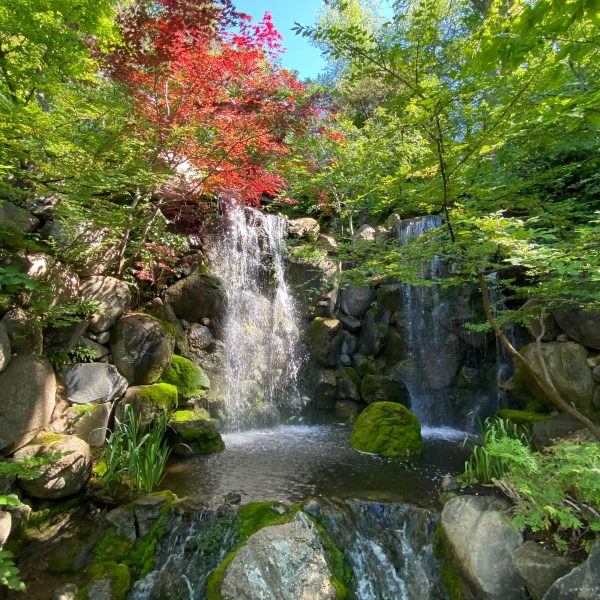 To pause awhile to appreciate Mother Nature's beauty
Rose, Cornwall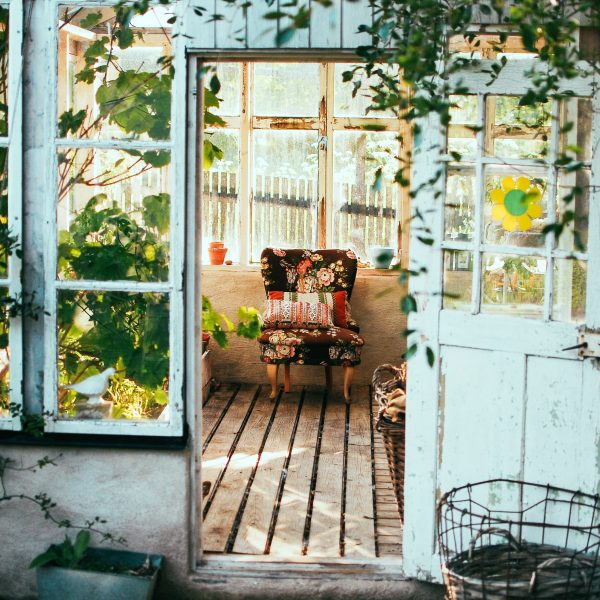 I love gardening, it's a place I find myself when I want to lose myself
Deborah, North Walsham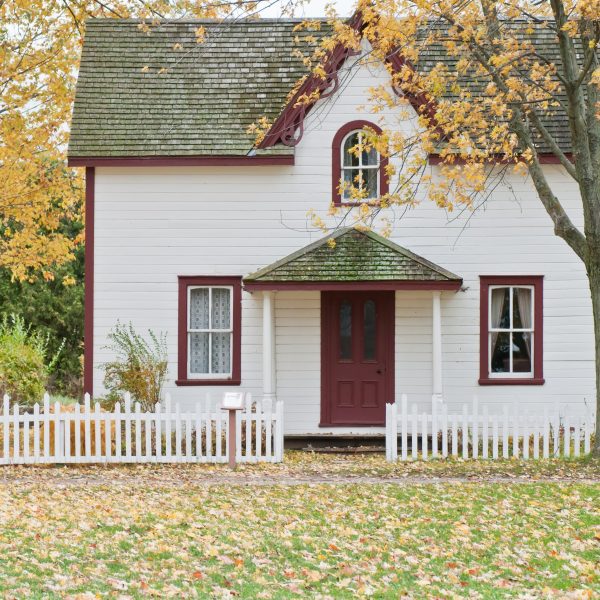 After 50 years l own a house with a small garden and enjoying pottering around
Sonia, North Walsham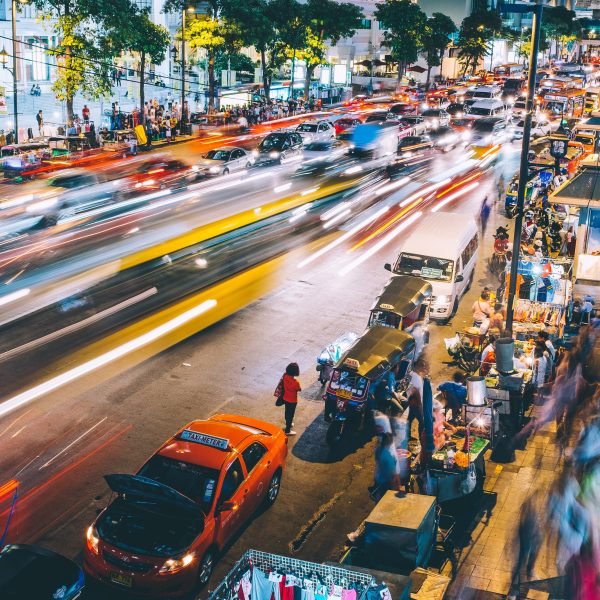 The peace and quiet, away from hustle & bustle of London Streets. The joy of watching things grow.
Theresa, London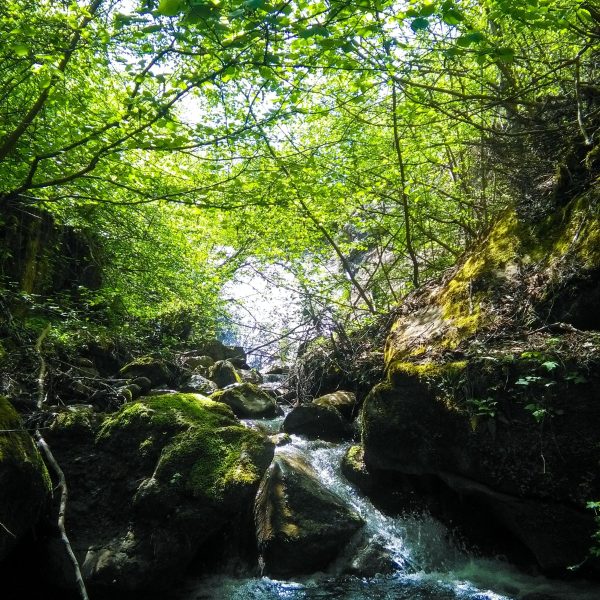 Love the calm feeling from gardening, being amongst and encouraging nature.
Kirsty, Perth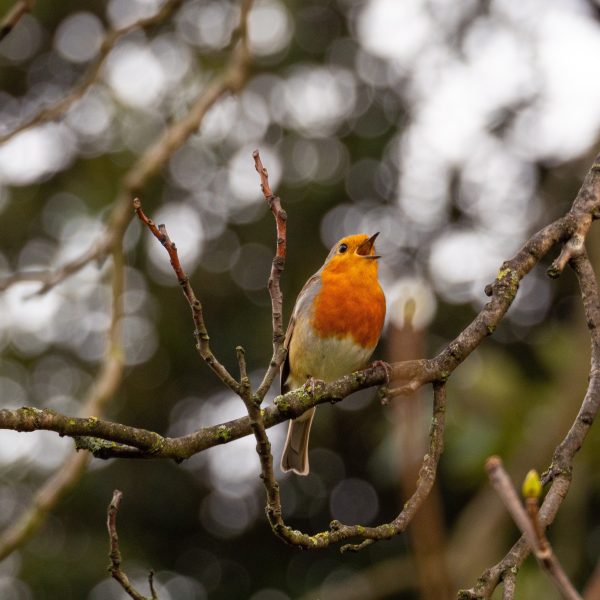 Enjoying the peace and tranquillity, pottering in my lovely garden listening to the birds singing - so relaxing.
Tina, Crowborough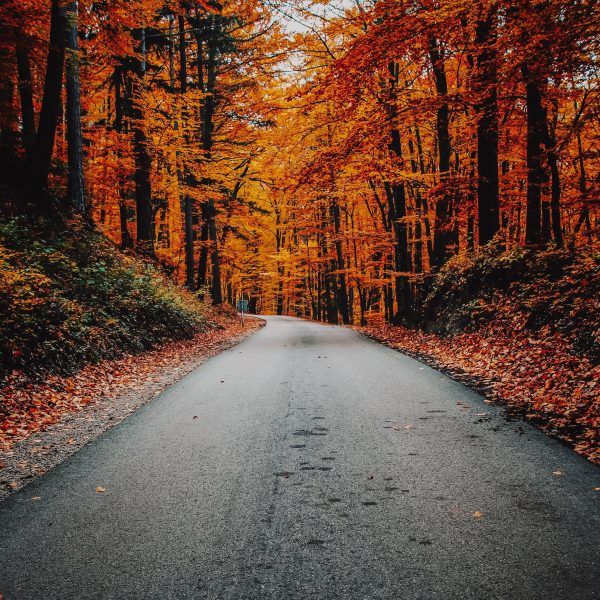 Just watching the seasons change through the beautiful colours of plants and foliage
Bridget, Harrogate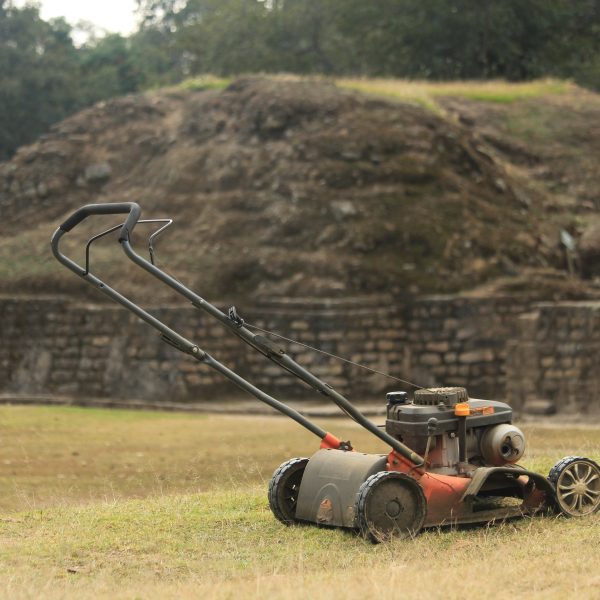 Spending time with my children, watching them having fun playing, laughing, seeing the joy and happiness on their faces being able to play in a garden now. I like the smell of cut grass and listening to the birds sing.
Joanna, North Walsham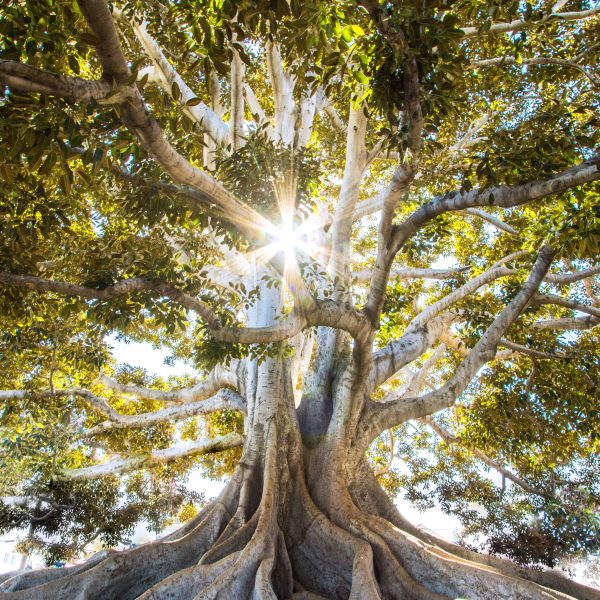 Gardening is nature's medicine, it clears my mind, heals my soul and strengthens my body
Samantha, Norwich
Therapeutic
Sandra, Bognor Regis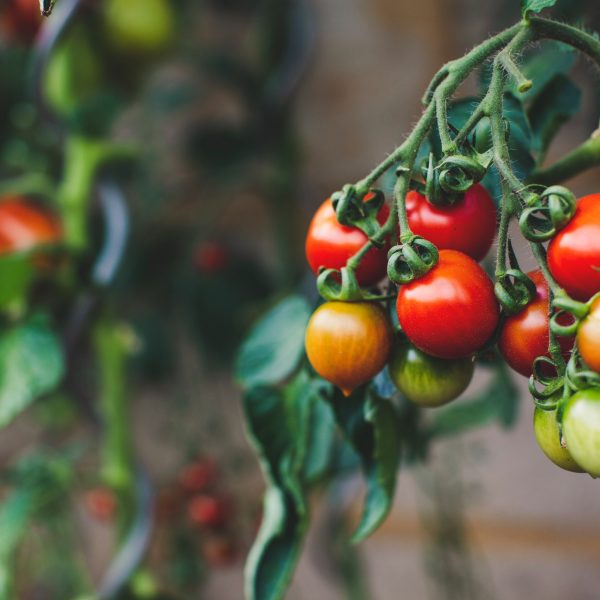 To watch a tiny seed develop into a tall, majestic sunflower or abundant tomato plants is awe inspiring
Karen, Cheltenham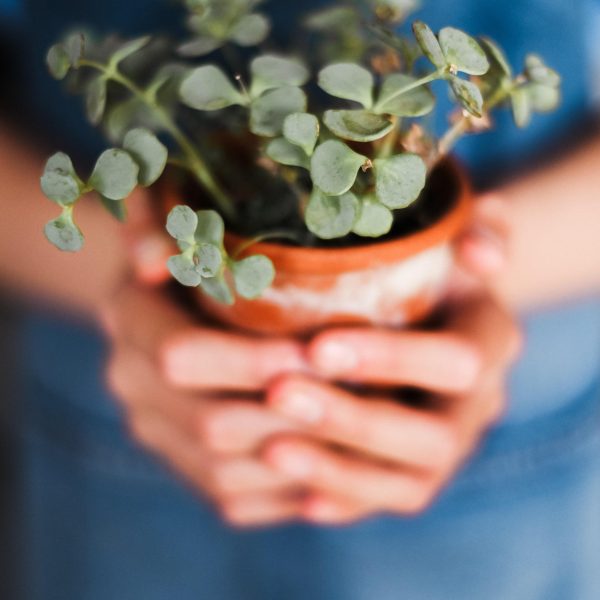 Mother Nature truly amazes me what can be produced with a bit of love and care each year.
Caren, London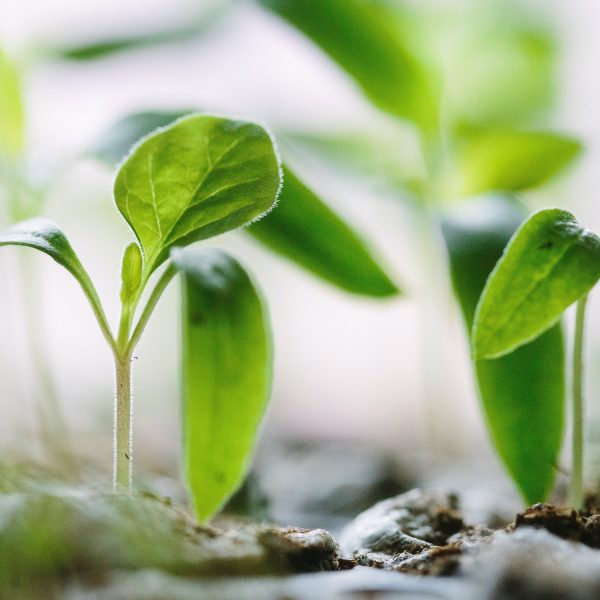 Absolutely everything, especially seeing something grow from seed
Susan, Padiham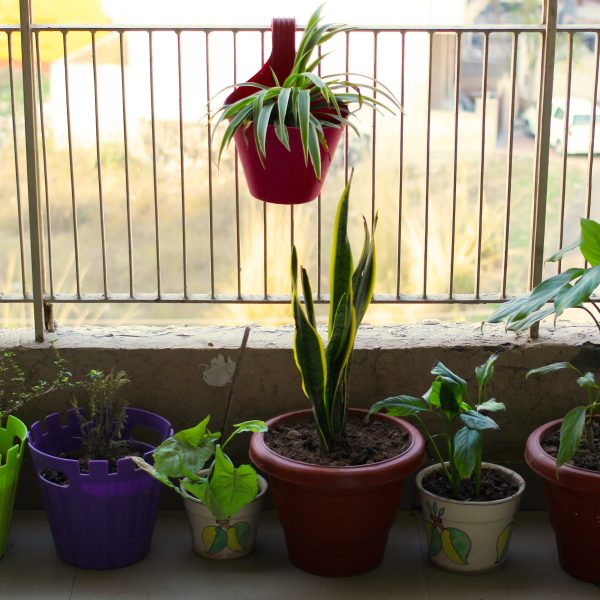 "A garden created with love and passion, will always trump one that's been designed as an expression of wealth and status"
Thomas, Falkirk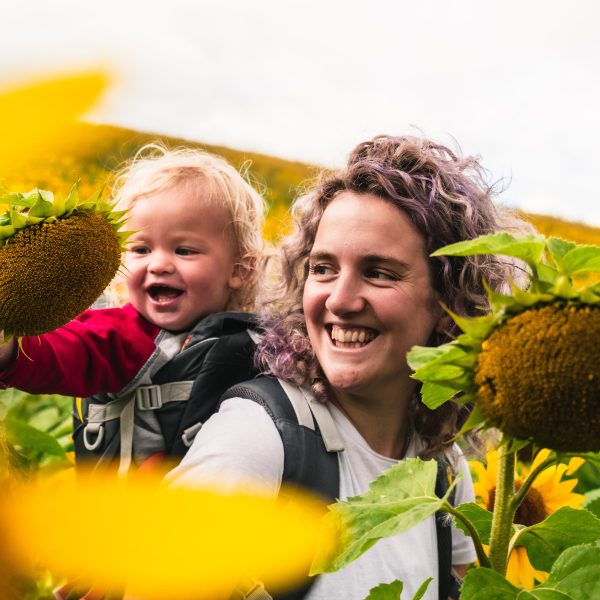 Sharing the joy of gardening with my kids
Ruth, Bristol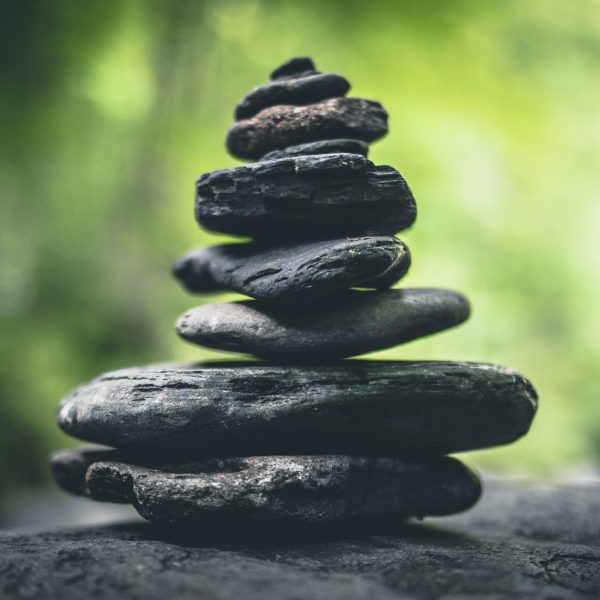 Watching the bugs and bees enjoying the abundance of wild flowers, fruit and shrubs around my garden improves my mental health immensely.
Jennie, St Austell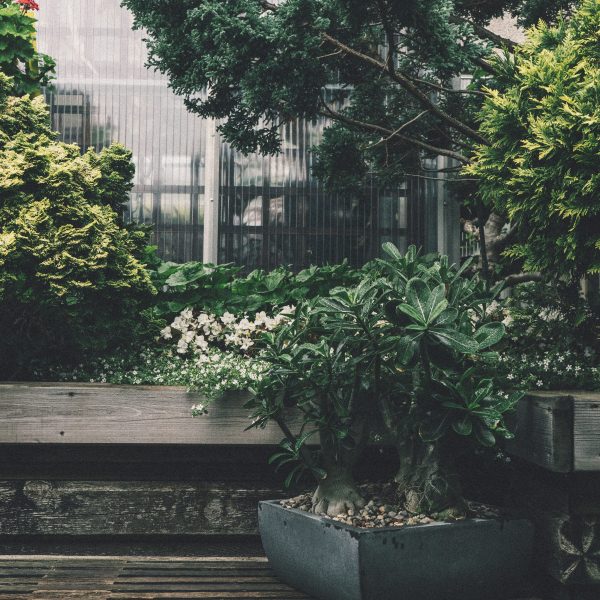 Love gardening, but now disabled, so struggle bending down. Revamped garden to include two raised beds and have found them a godsend, and getting bigger hatvests.
Robert, Birmingham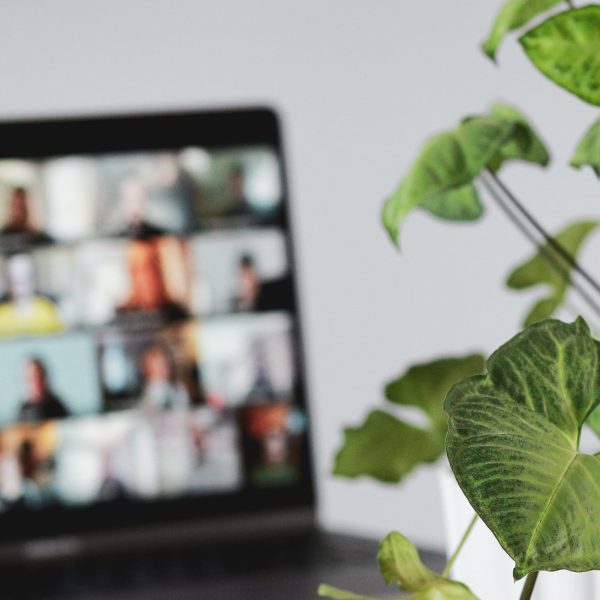 I work all in an office with no natural daylight. My garden allow me to reboot my mental state at the end of the day
Kathy, Nottingham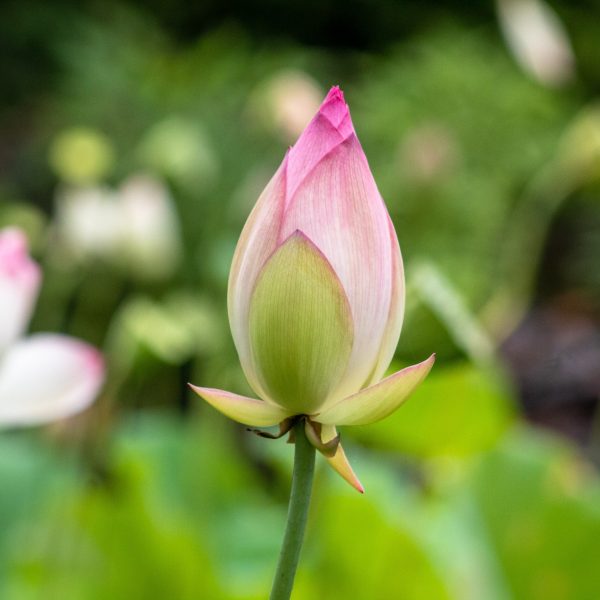 I love that gardening destresses me, is a form of exercise and then gives rewards like beautifully coloured flowers, and flying and crawling visitors to my garden.
Tara, Exeter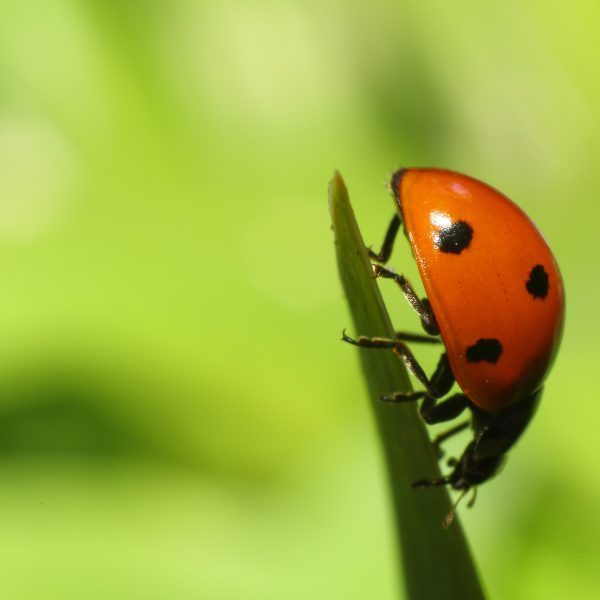 To be surrounded by nature, watching something amazing growing from a seed to flowering or be ready to eat. And all the wildlife that it attracts.
Caroline, Newcastleton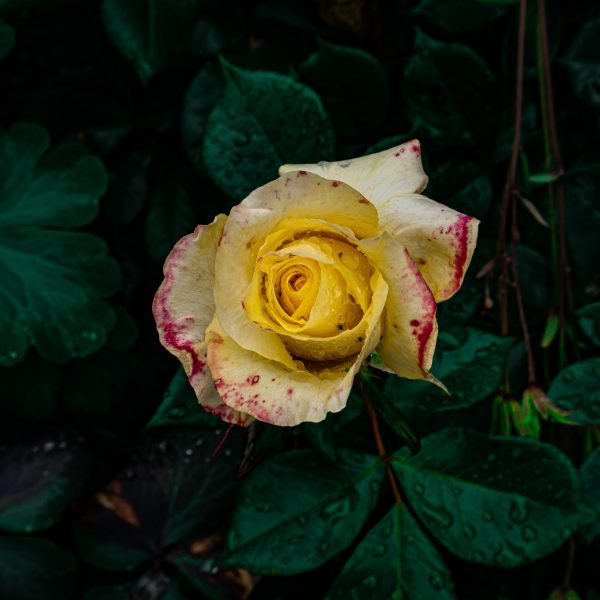 In 2012 I was widowed, I went onto remarry but sadly in 2018 I lost my 14 year old Son, gardening helps with my grieving.
Holly, Dunmow
Seeing the amazement and joy on my grandchildren's faces when they realise the seeds they plant grow into beautiful flowers. I love seeing the journey they go on 🌻
Paula, Treharris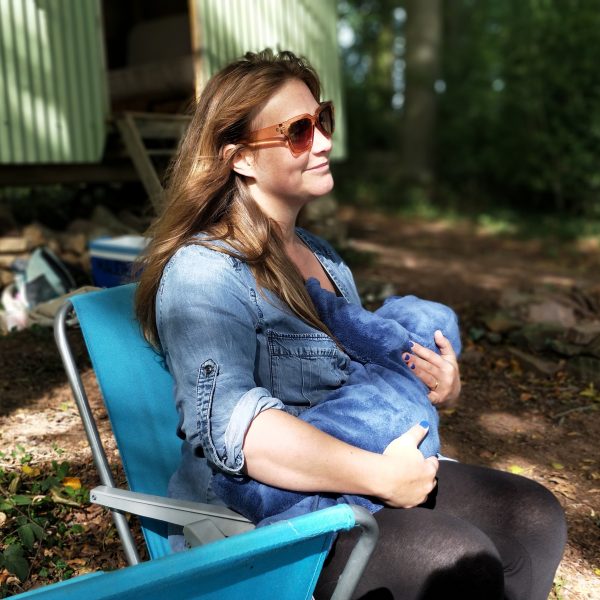 I only started making my garden this year and it has really helped with my mental health.
Elisabeth, Leicester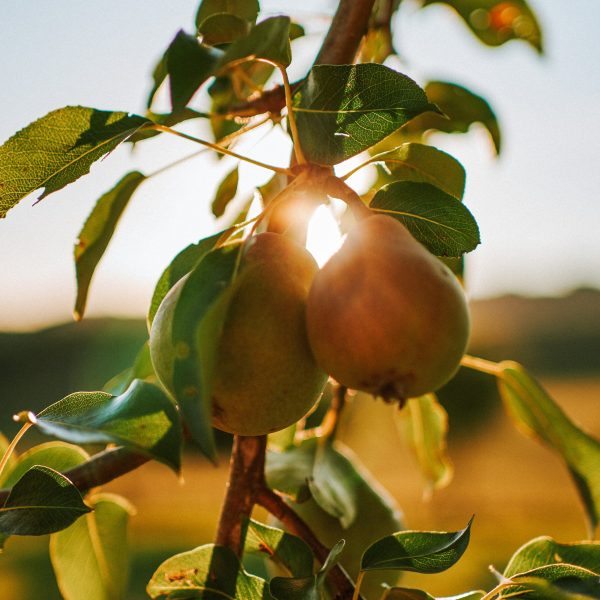 Enjoying the fruits of my labour.
Priscilla, Norwich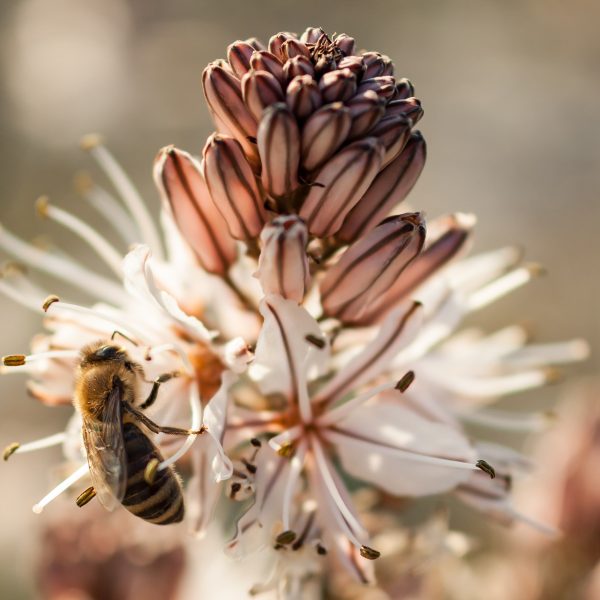 Being part of something bigger. My little garden can make a huge difference to so many bees, birds, bugs and other wildlife.
Jo, Chesterfield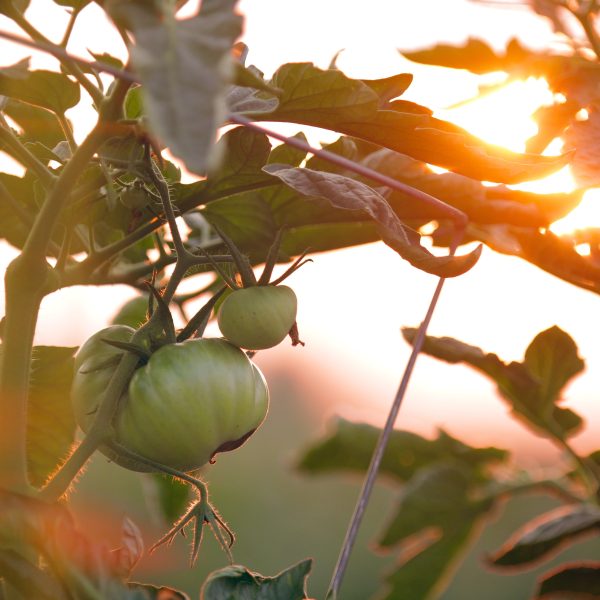 I love gardening because it makes me feel happy when I see all my flowers and fruit blooming from all my hard work, it's very rewarding.
Amy, Bradford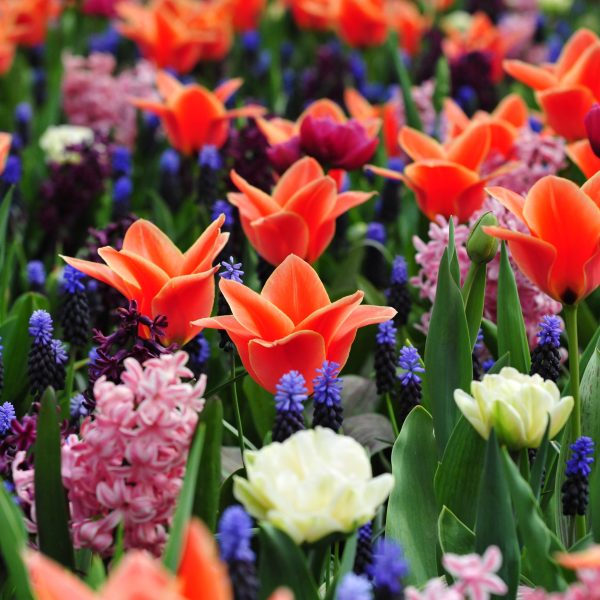 To sit back and watch my hard work spring into action with colour, life and vitality.
Elizabeth, Chesterfield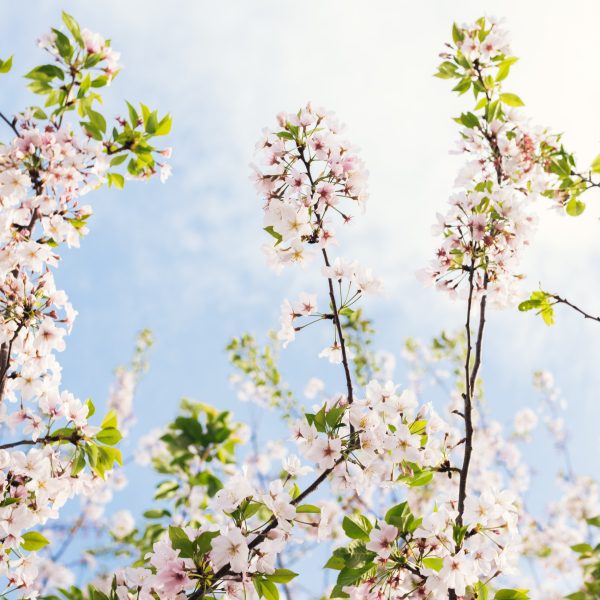 I love the smell of the garden. Blooms last a season, smell lasts forever!
John, Rosyth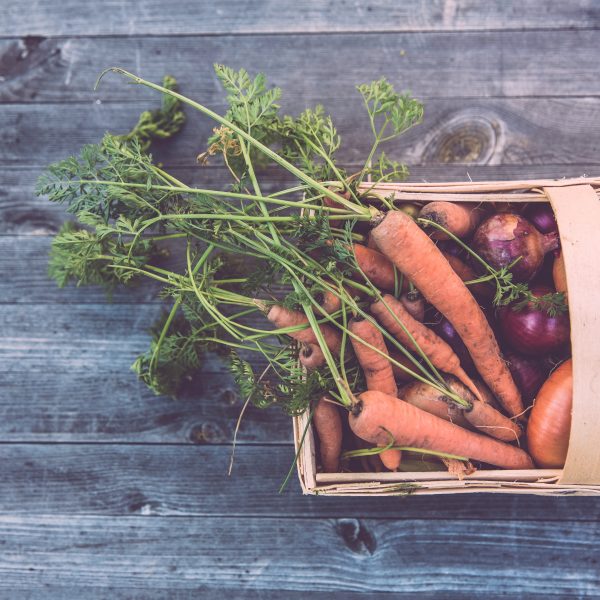 Such a rewarding and healthy hobby! I love seeing the different ways the garden changes!
Karen, Whyteleaf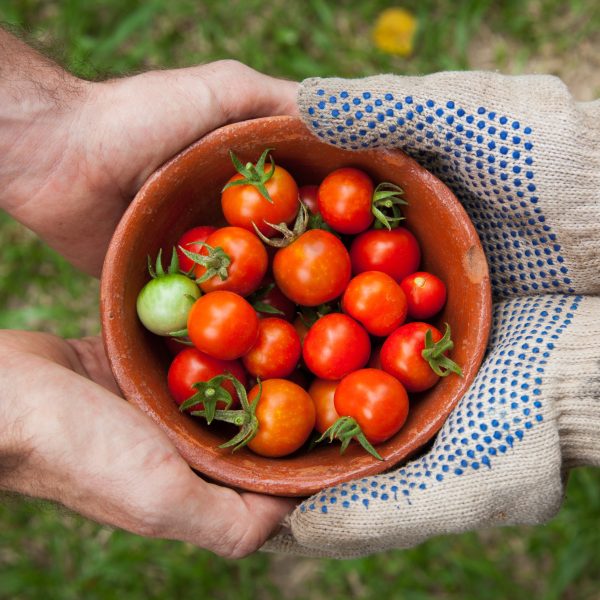 It's a healthy productive way to relieve the stresses of the day. Nothing could be more satisfying.
Helen, Derby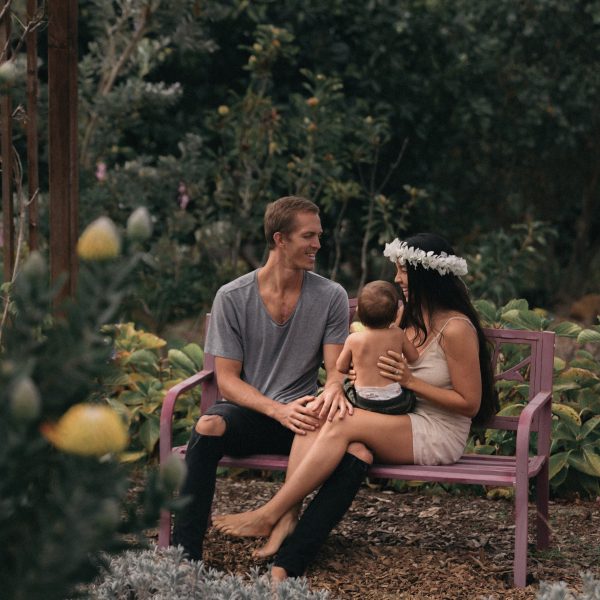 After having my beautiful daughter 7 weeks ago, I get out to do gardening for a little me time
Lynsey, Co.Antrim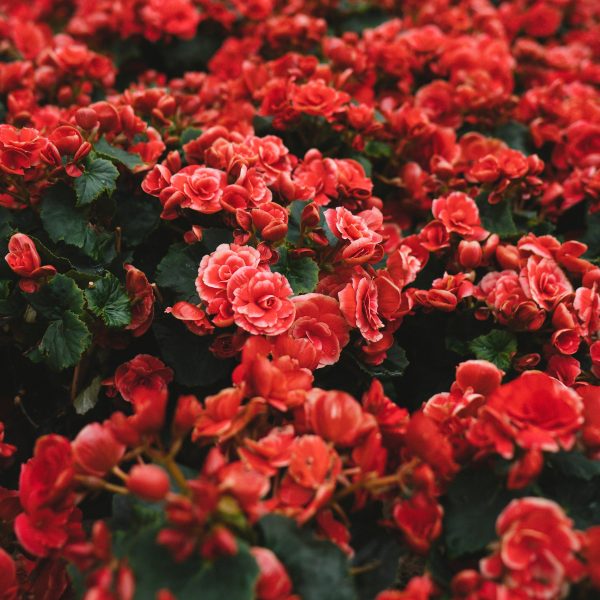 Gardening makes my heart happy. I love planting seeds and watching them grow into beautiful colourful flowers.
Karen, Herts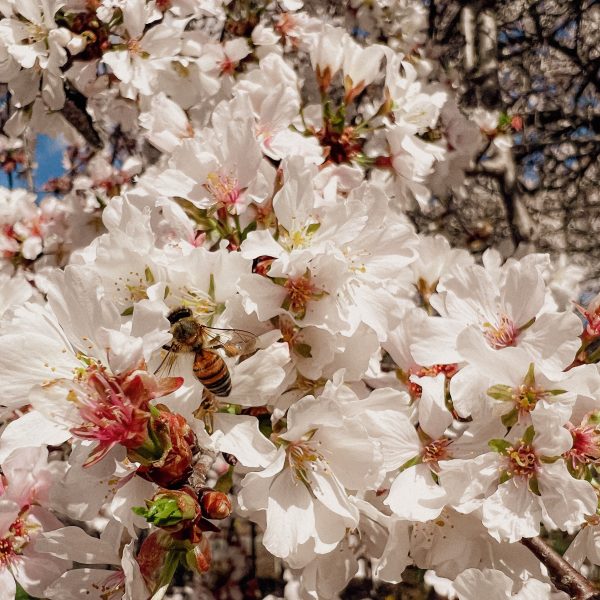 My garden is the one place I forget all my pain sorrow troubles best antidepressant
Annette, Cherry Willingham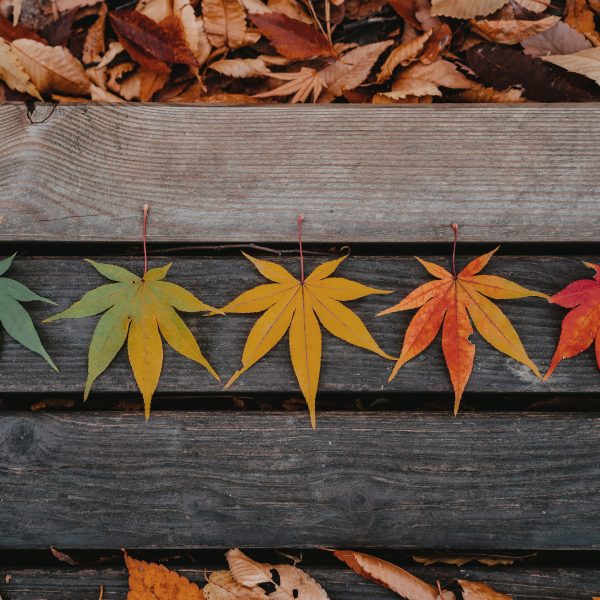 I love to see how the plants change each season, from what's in bloom to the colours, and also the nature that it attracts.
Nikki, Buckley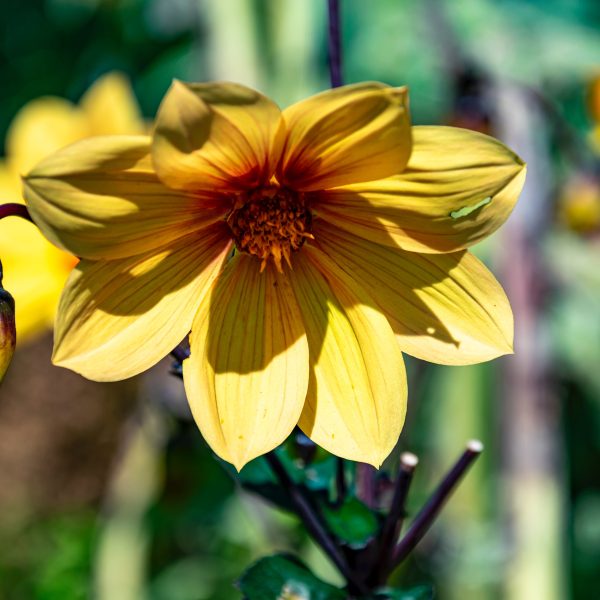 I love that I never know exactly what will grow in my borders. The wind and the birds seem to be helping me to grow such an amazing variety of shape and colour.
Sue, Diss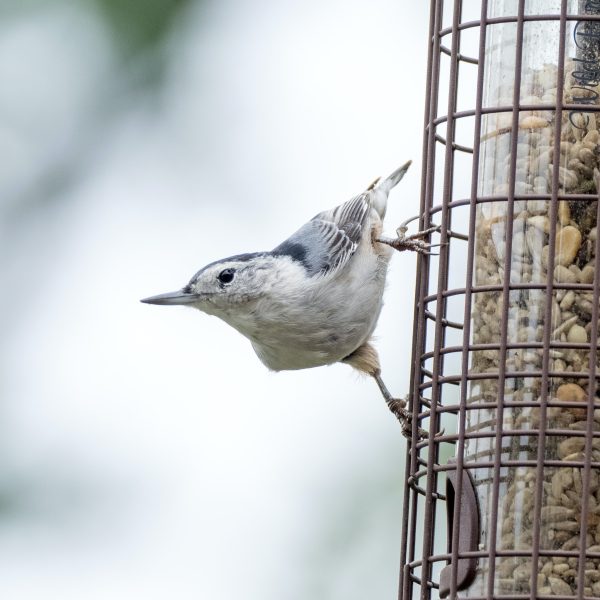 I adore seeing the flowers bloom and the garden fill with glorious colour and watching all the birds visiting the feeders. So relaxing
Julie, Swadlincote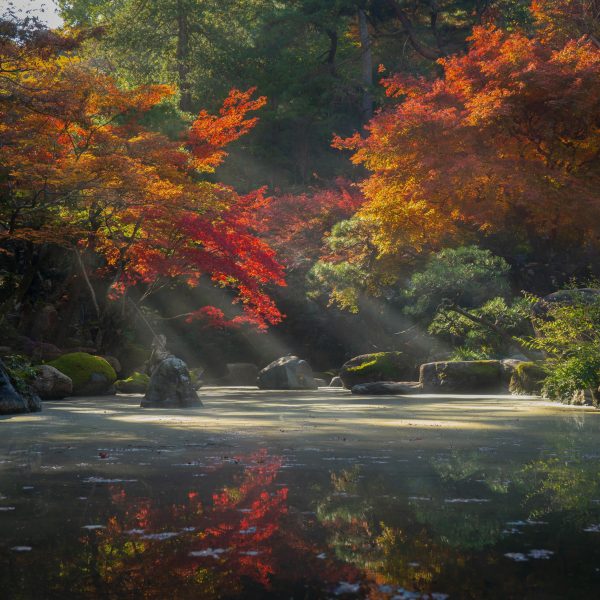 I adore seeing the flowers bloom and the garden fill with glorious colour and watching all the birds visiting the feeders. So relaxing
Marie, Southampton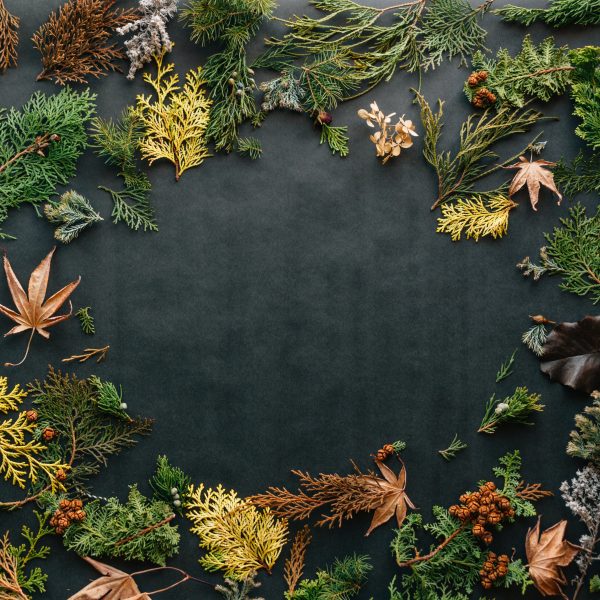 I enjoy discovering how each of my plants use the space and seasons to show off themselves to the best of their ability.
Jeremy, Llandrindod Wells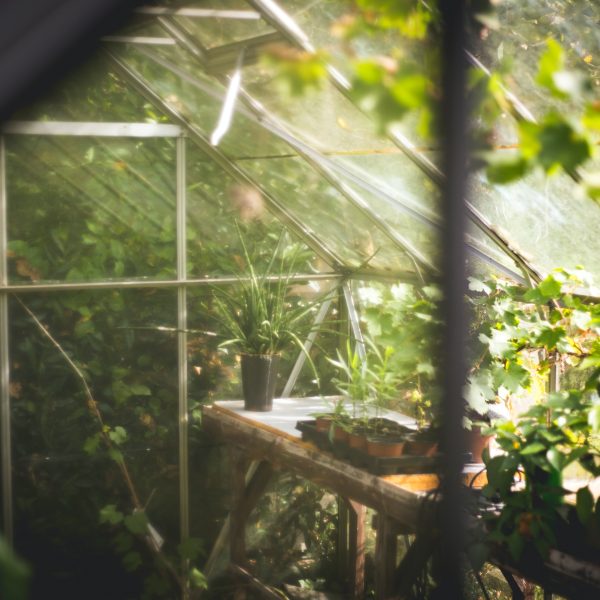 I love gardening it makes me feel relaxed and stress free
Sima, Cheadle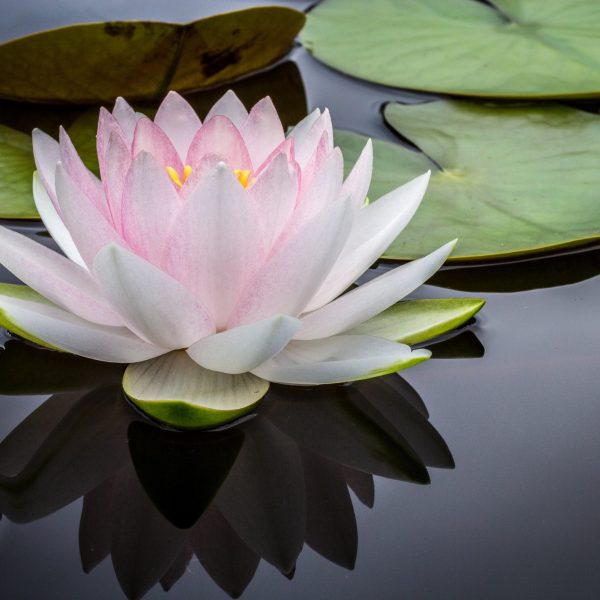 Gardening is my haven , my chill out zone and my happy place.
Pauline, Peebles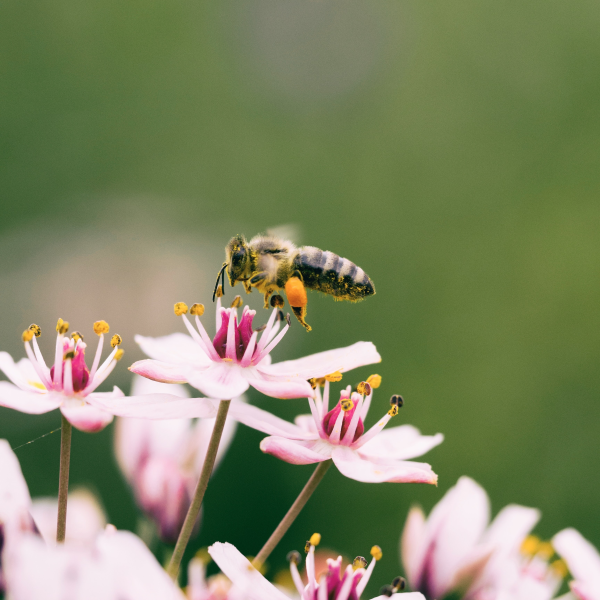 I love my Garden as it offers me freedom without going anywhere, I also love the fact that the colours and flowers come out at different times, they attract visitors all year round.
Sharon, Northorpe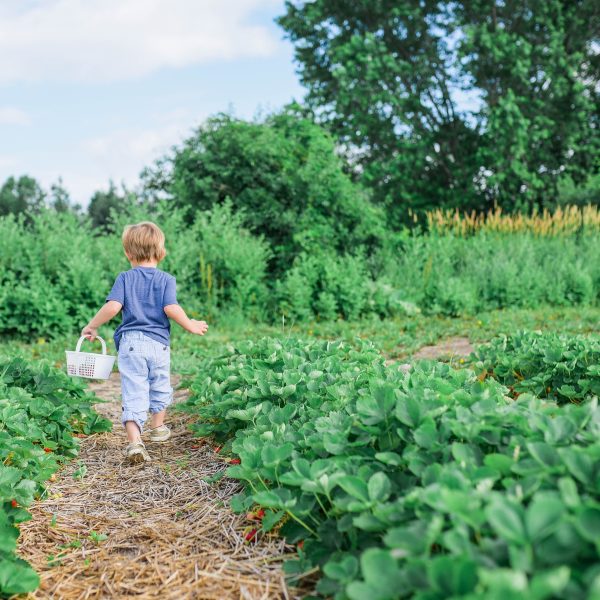 I love spending time with my children making a mess and giving them something to enjoy doing. They love planting seeds and watching them grow. The end result is amazing
Skye, Ashford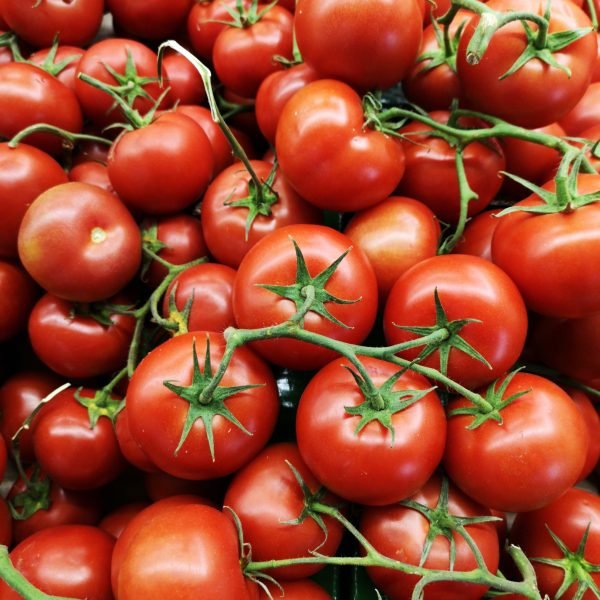 I love to pick the runner beans that I grow and have them for dinner. Likewise the tomatoes and raspberries. The roses and lilac and fuchsias also look pretty.
Petra, Sittingbourne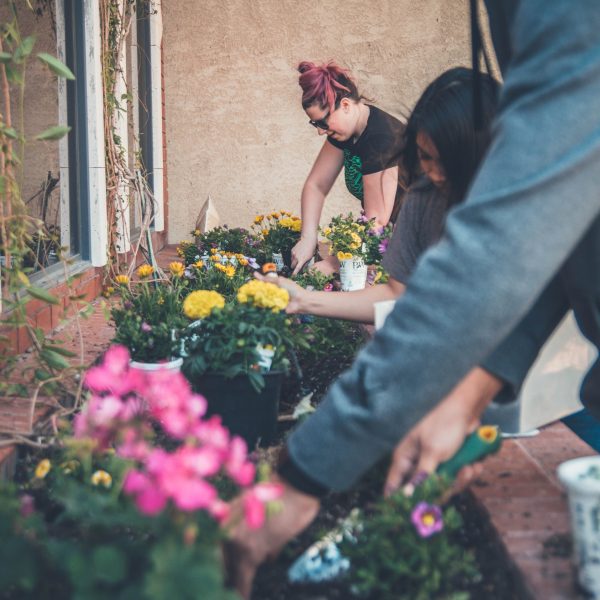 I LOVE gardening because it brings our local community together and my Mum with limited mobility can still get involved and enjoy the results, giving her much needed encouragement at a time so much has been taken away.
Krystal, London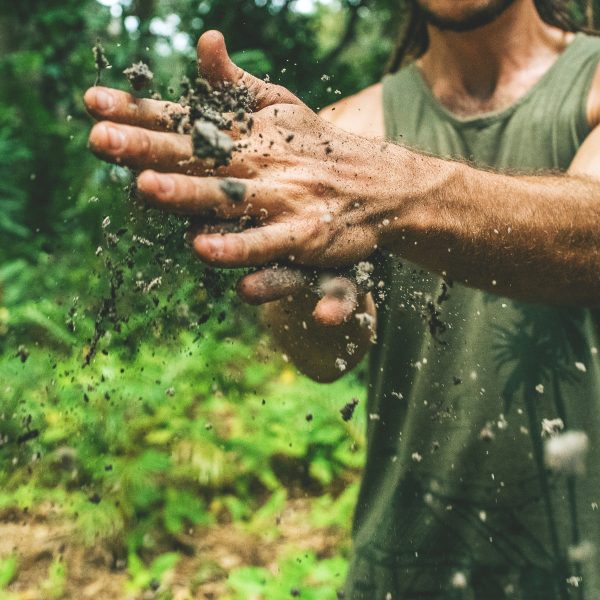 While I am gardening I let go of all my worries and stresses. I enjoy the feeling of soil in my hands. I engage with all my senses and live in the moment. The scents wash over me and the colours bring me great joy.
Hannah, Colchester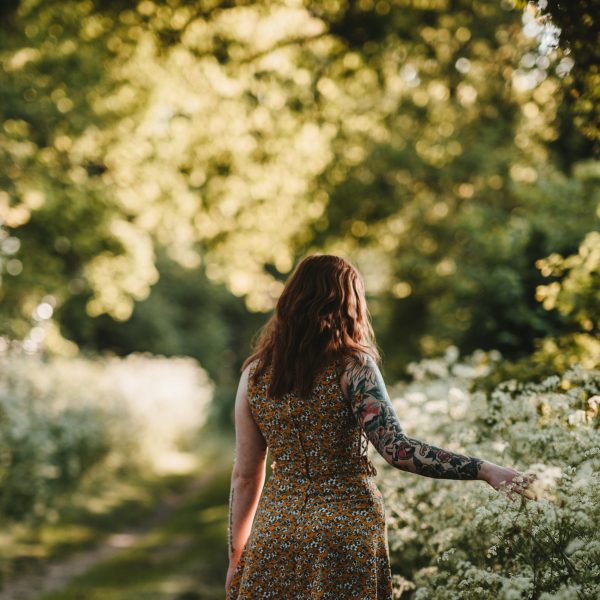 Getting outside in the fresh air gardening is getting one with nature
Rosa, Cheadle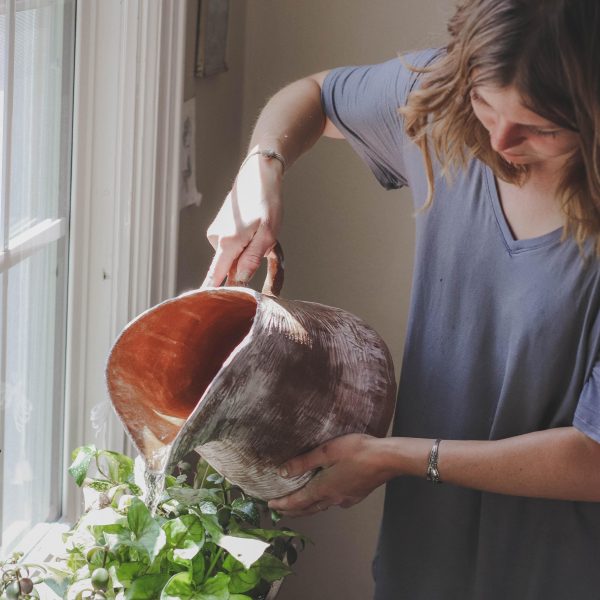 Gardening making my brain calm with this busy world of ours. it helps me forget the problems that this world creating. love the smell ,the colours of the flowers that my garden gave me. making my life easier when it needs be.
Jo, Sheffield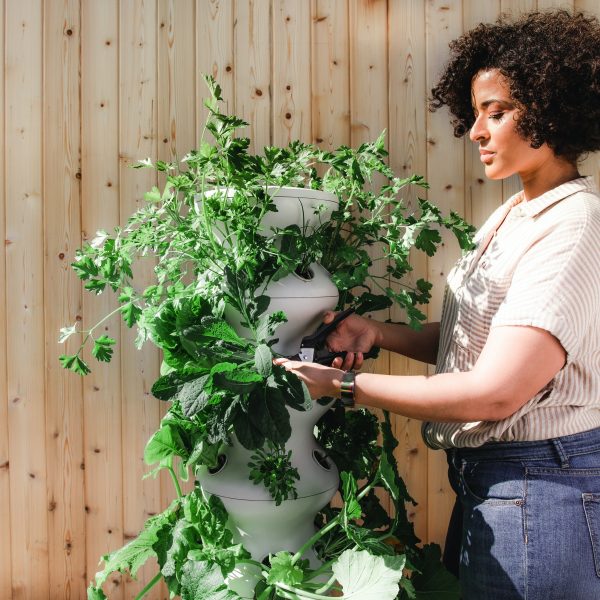 Time to myself and forget all worries.
Sam, Torquay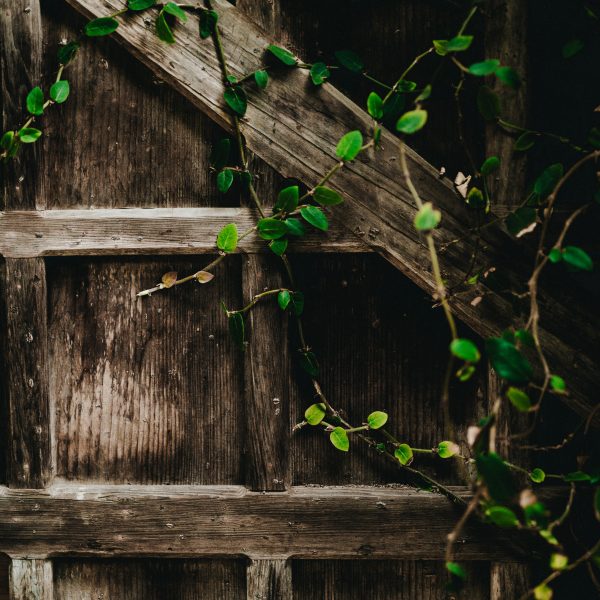 We've just got a new house with a proper garden and we're excited to restore it to its former glory!
Jane, Weybridge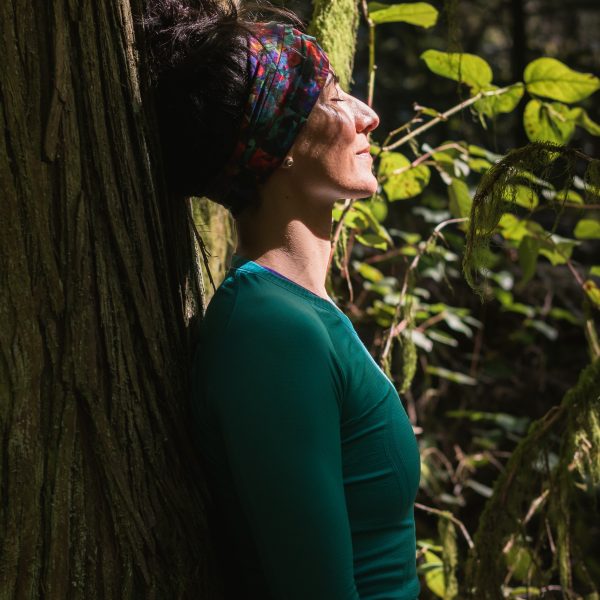 Gardening is my true love and passion, it gives me freedom and lets my inner happiness flow. It is pure escape and cleanses the sole. So much can be achieved and watching things grow is bliss xxx
Mags, Warrington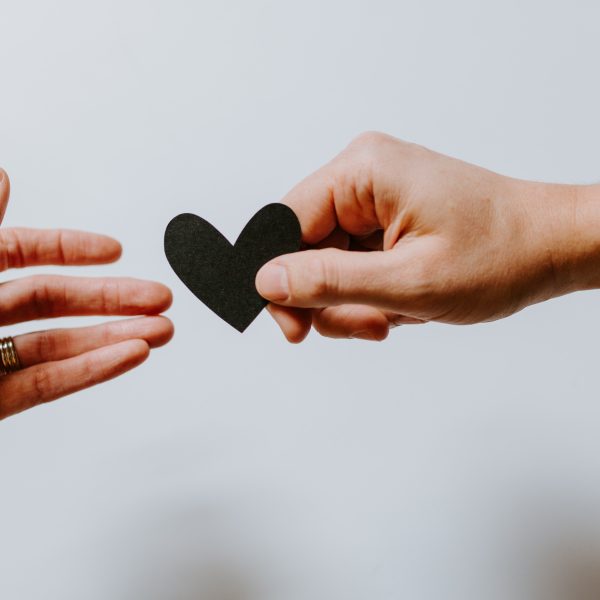 I love pottering around the garden with my husband, working separately but in harmony for a shared goal.
Angela, Lairg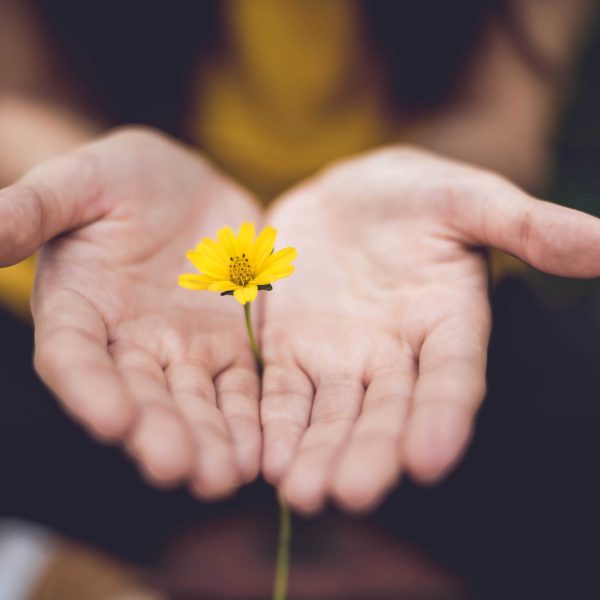 Better than pills for improving my wellbeing and reducing my blood pressure
Carol, Exeter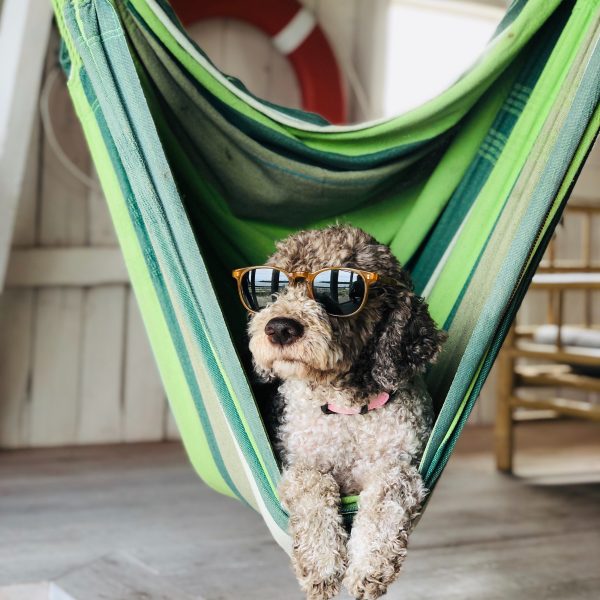 It chills me out
Charmaine, Birmingham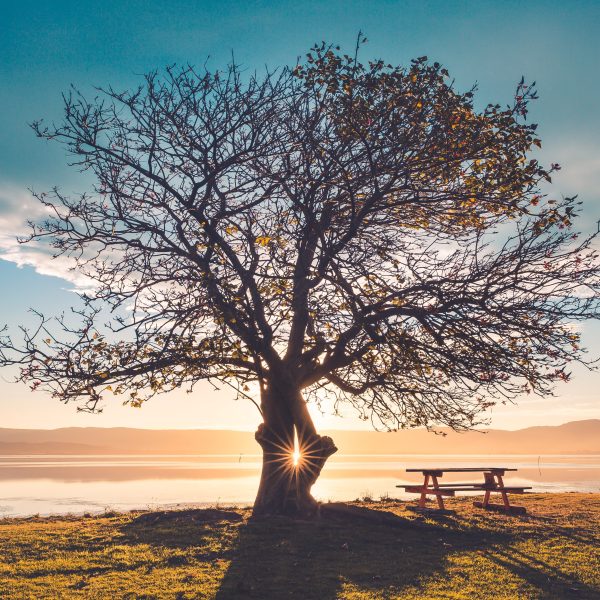 We planted a lot of our flowers and trees when our children were babies, watching them all grow together through love, patience and nurture is a true joy.
Carrie, Aylesbury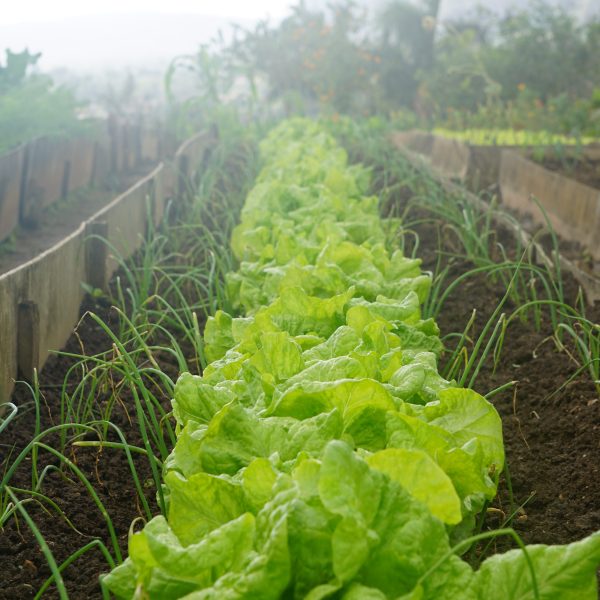 I love growing lots of veggies with my kids. It gets them excited about the food they eat and encourages them to try new, healthy things. It's so rewarding to see them helping themselves to fresh radishes, blueberries, peas etc from the garden instead of asking for some crisps.
Natasha, Whenham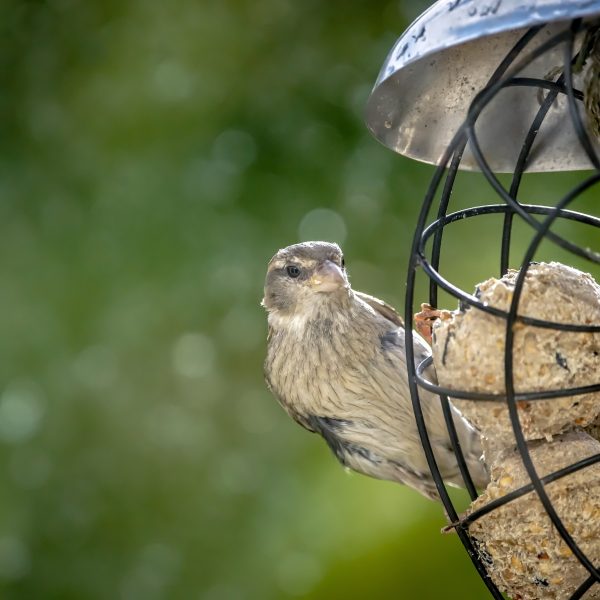 We LOVE gardening as it creates a beautiful, outdoor space that is a haven for our friends and family, as well as our wildlife visitors. 🌻 🦆
Nadia, Radnage
Apart from the display and colour of the garden, I love the problem solving. Rewarding when things are not quite right.
Pauline, Ayelsbury
I love the headspace it gives me to reconnect with myself, Mother Nature and my loved ones.
Kendall, Reading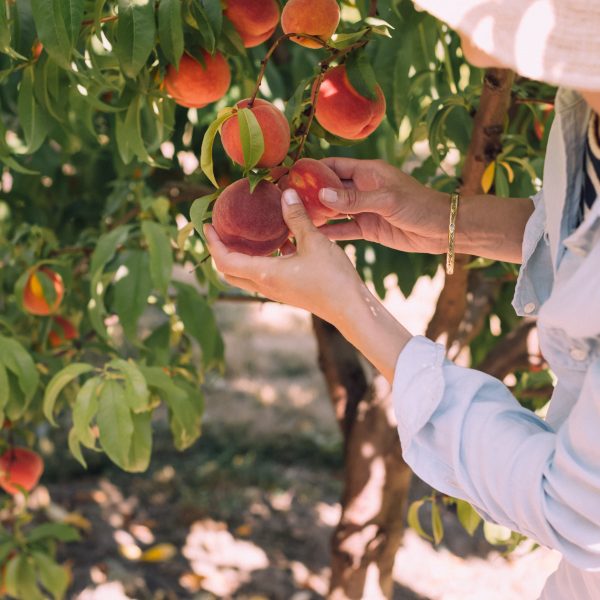 I love gardening because its escapism whilst being productive and the end results are so rewarding!
Tia, Great Yarmouth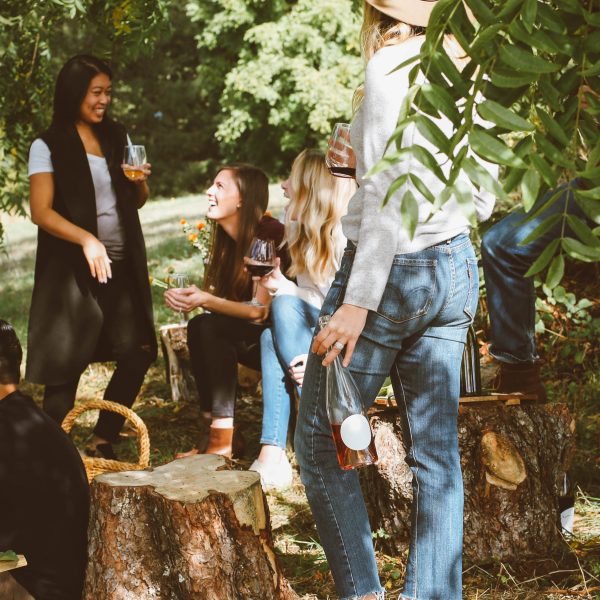 I love the joy of friends & family when i give them a bunch of home grown flowers or fruit & veg and when I share my garden with them.
Anita, Kirkby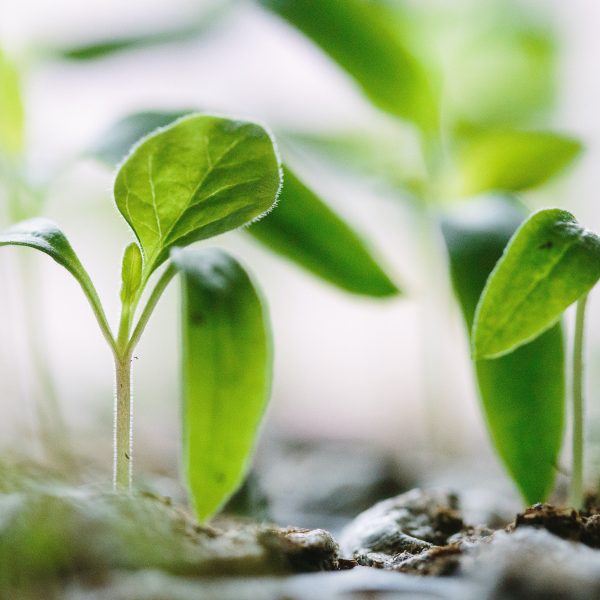 The magic of seeds transforming into their magnificent beauty.
Clare, Rugby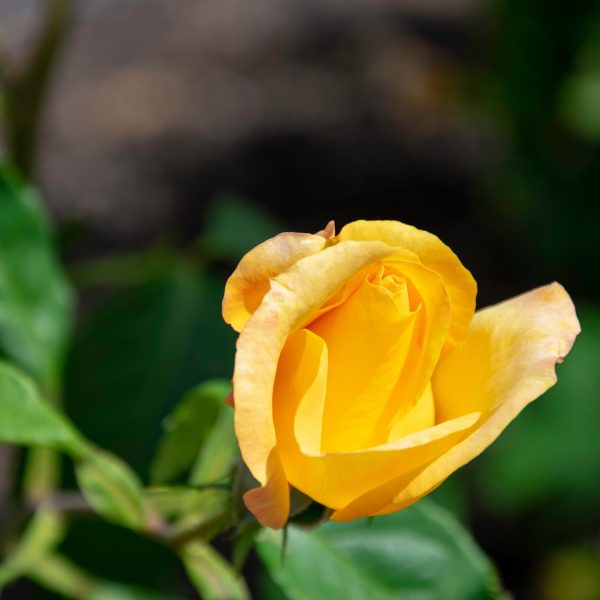 To plant a garden gives the promise of the most wonderful moments in life
Sue, Southport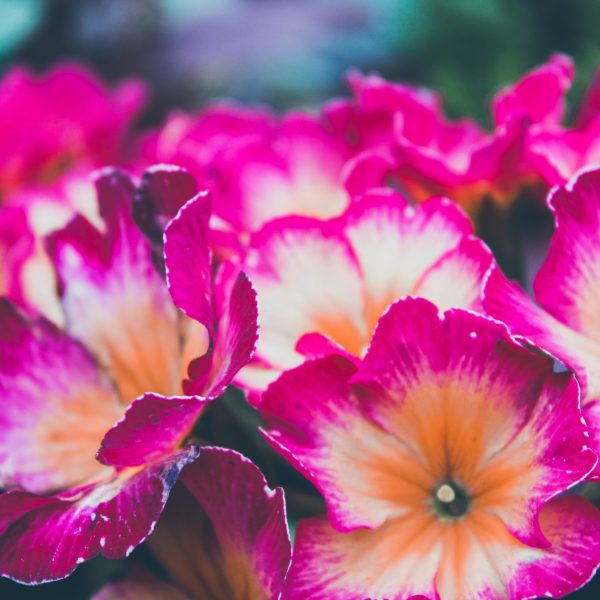 I love watching my hard work spring into colour and the beautiful scents
Katherine, Plymouth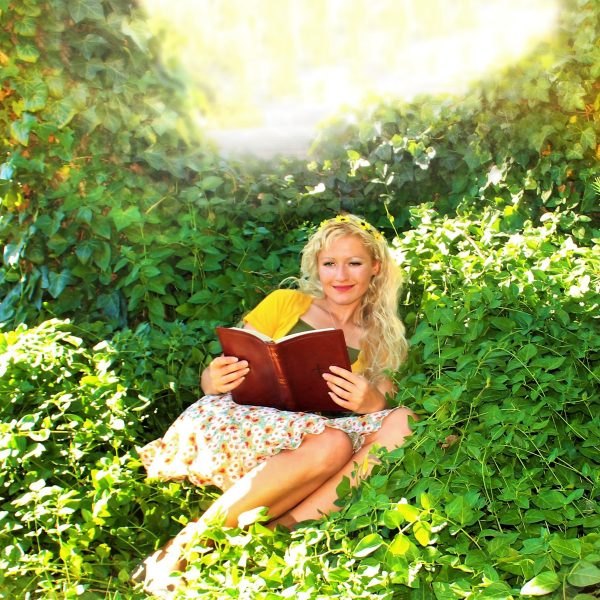 I just love potching around, then sitting down with a book and a drink (soft/hot or alcoholic :))
Susan, Pontardulais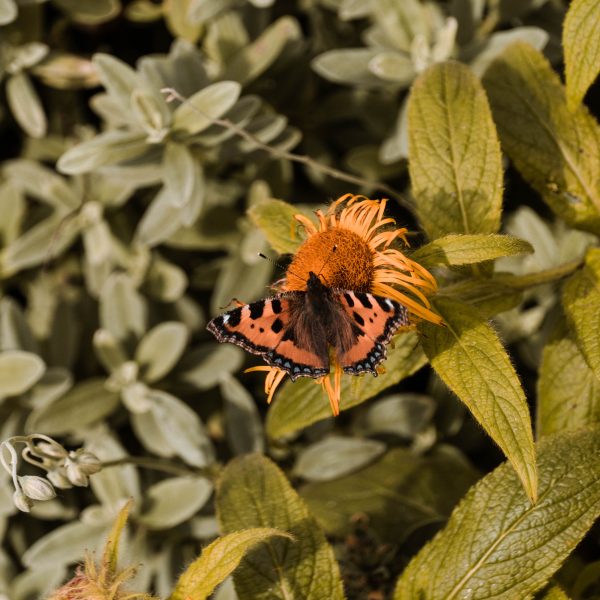 Watching the bees & butterflies come to my flowers
Julie, Rotherham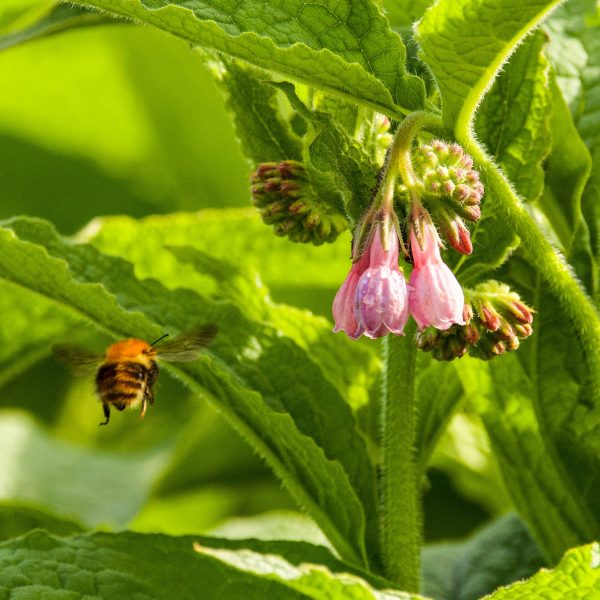 I love watching the bees and butterflies enjoying the plants I have grown for them!
Hazel, Buxton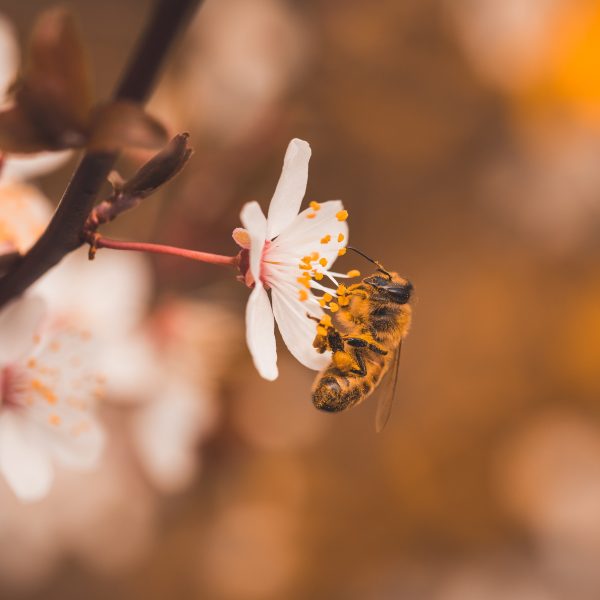 The togetherness it brings as a family! Appreciating nature at it's finest. Save the bees, it's all about saving the bees!!
Sue, Hartlepool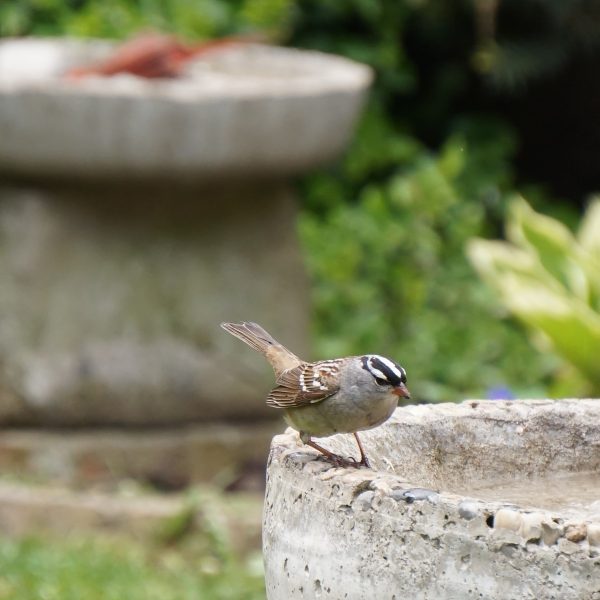 I love watching the birds play in my bird bath at dusk and flying home to roost in the tree nearby 💚
Coral, Norwich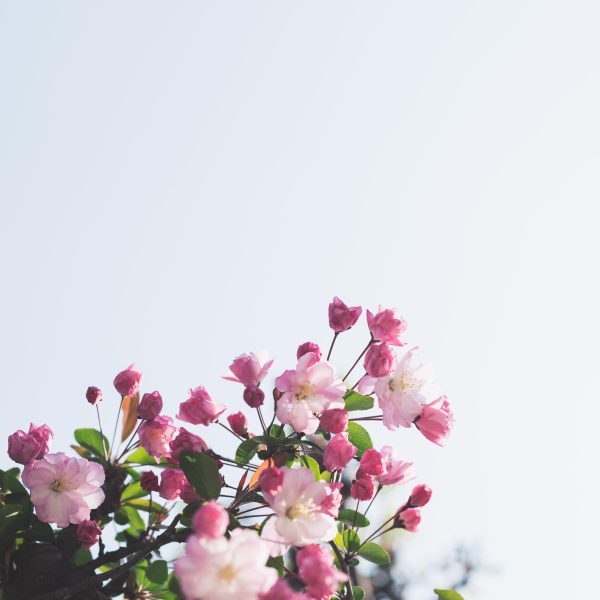 I love how colourful our garden is when all of the flowers bloom. It's such a beautiful space to watch our children make memories together.
Hannah, Bristol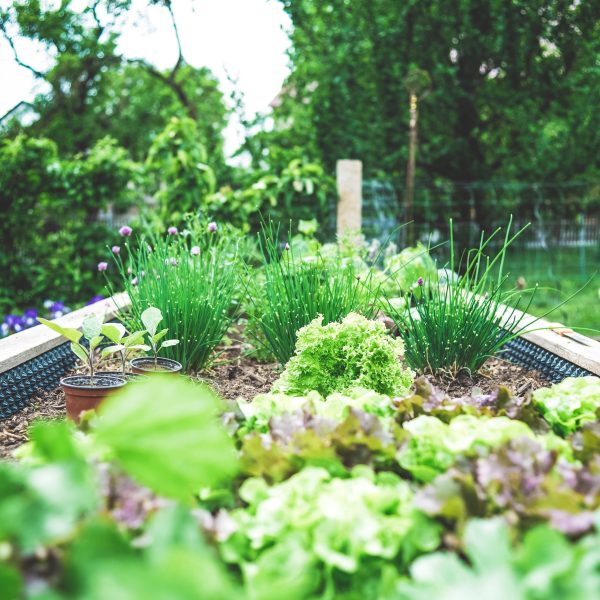 I love that even a small space can nourish the body and the soul.
Hazel, Colchester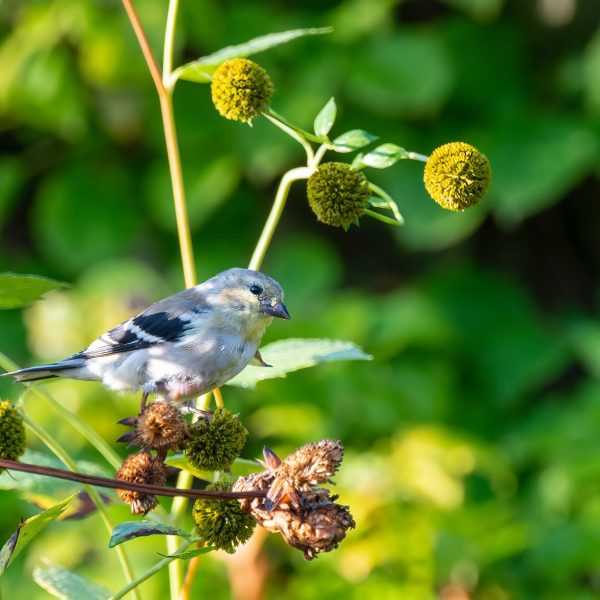 Teaching my baby girl about the birds, bees and small trees
Lyndsey, Rochester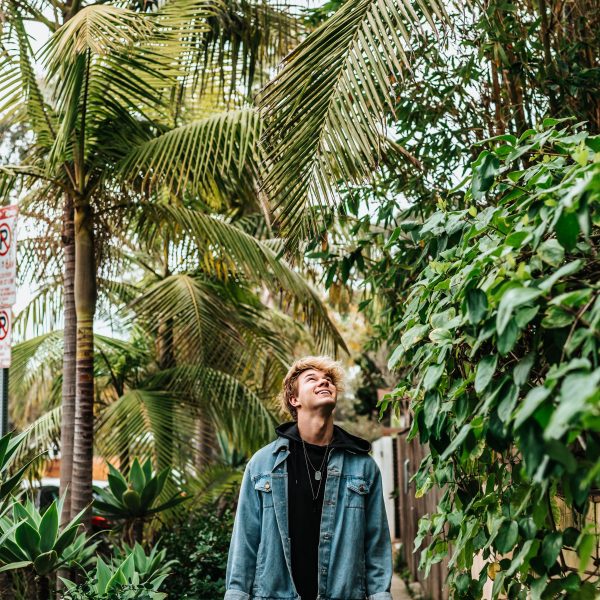 I love, from young to old, its something we all enjoy and get pleasure from, it's our happy place
Linda, London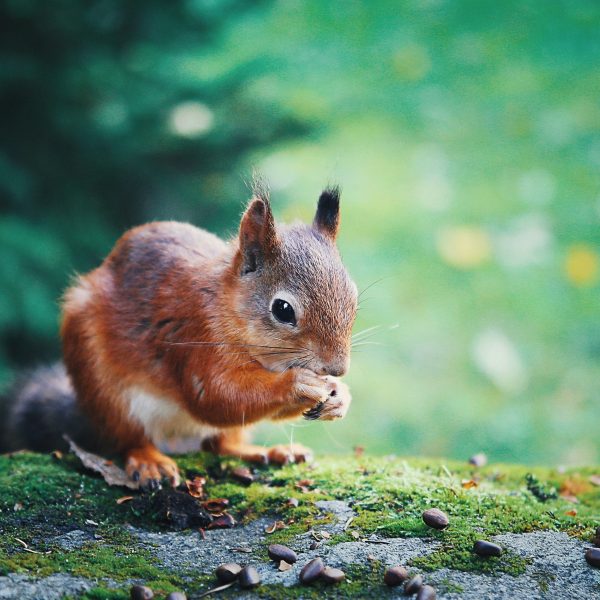 I love hearing the birds and watching the squirrels in my tall trees, we even have a hedgehog visit this year it is my special peaceful space if life becomes stressful
Sharon, Brighton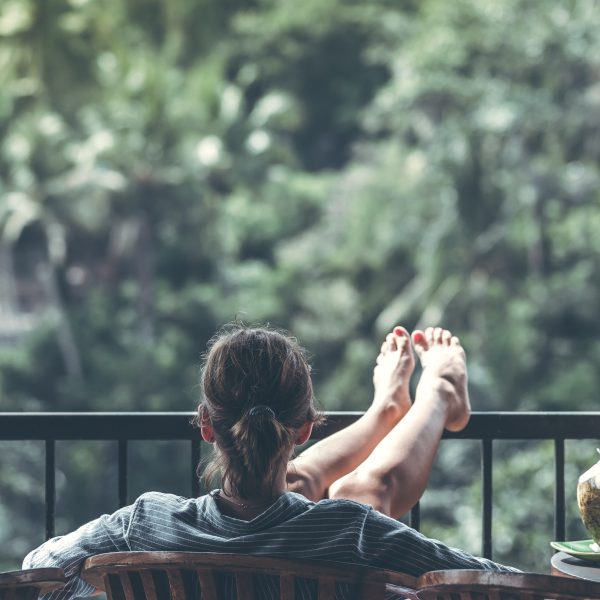 I love the relaxation that gardening provides, both the physical side of doing the work and the pleasure it gives me seeing the garden come into bloom, it's pure escapism!
Su, Tamworth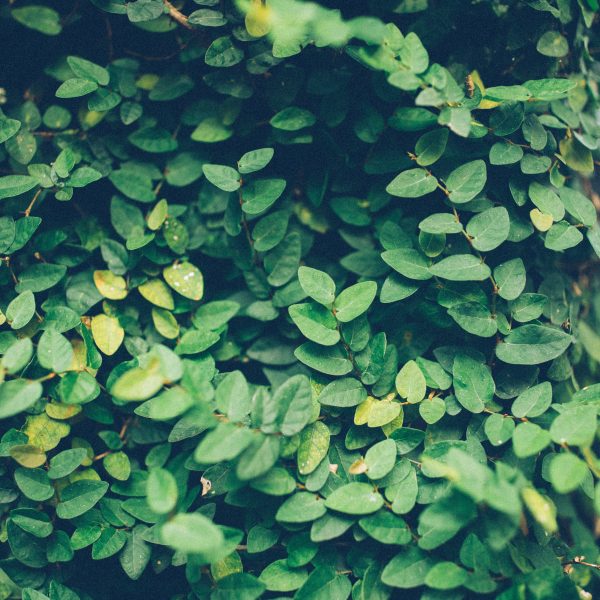 I love sharing my garden with nature and watching all the wildlife make use of the plants, shrubs and trees. If they are happy, I am happy.
Cherry, Penryn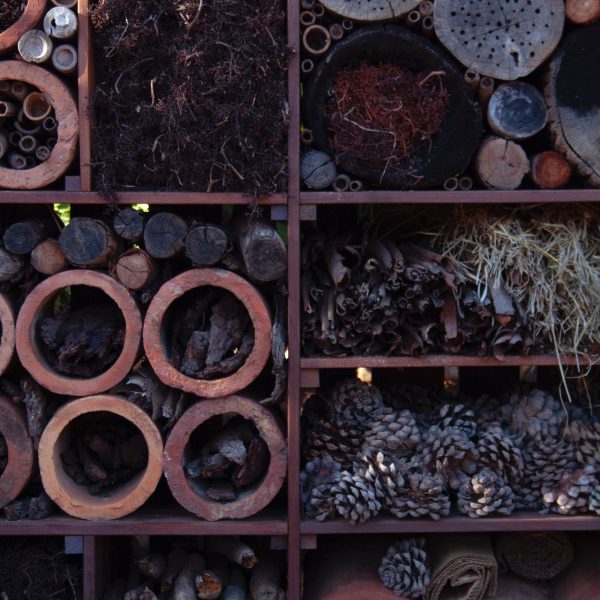 To increase biodiversity, create habitats, zero food miles and no chemicals on the food I grow and eat, creating shade from the summer heat and insulation in winter, creating carbon stores through trees and plants - al these things are important. But what is most important is sharing this with my children.
Louise, Norwich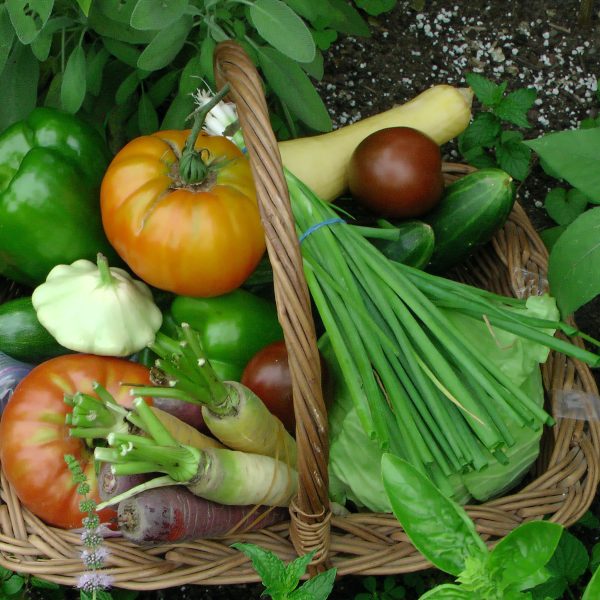 It is so satisfying being able to grow your own vegetables & see beautiful flowers bloom.
Bryony, London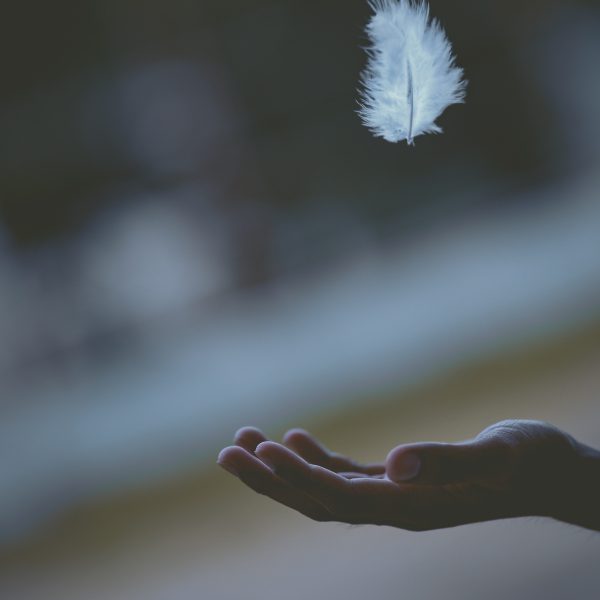 It gave me a sense of peace and purpose after my grandfather passed away; he loved to garden, and I like to think he's looking down on my efforts with pride (and amusement!)
Sophie, Surrey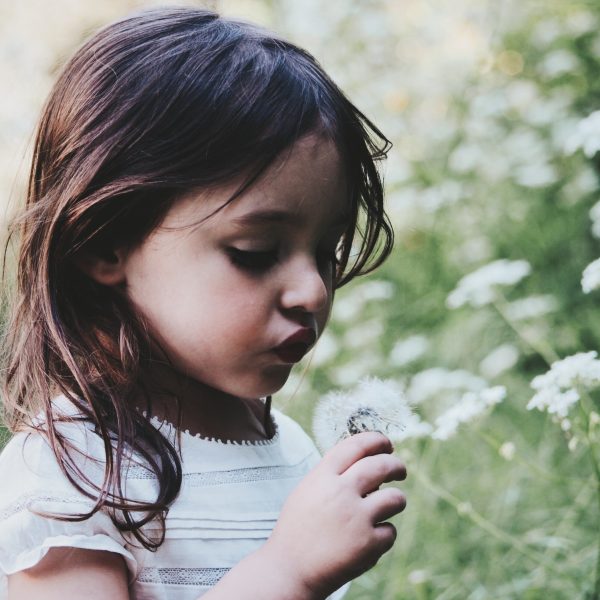 It's a brilliant way to get my daughter outside and away from screens - we love gardening together!
Siobhan, Cardiff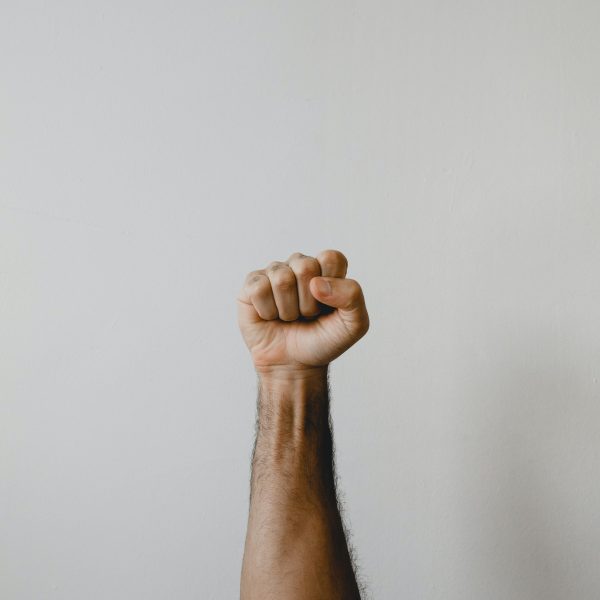 The feeling of pride and satisfaction when you smell the heavenly fragrance of your sweet peas or take the first bite of that perfectly ripe and sweet strawberry
Rebecca, Beccles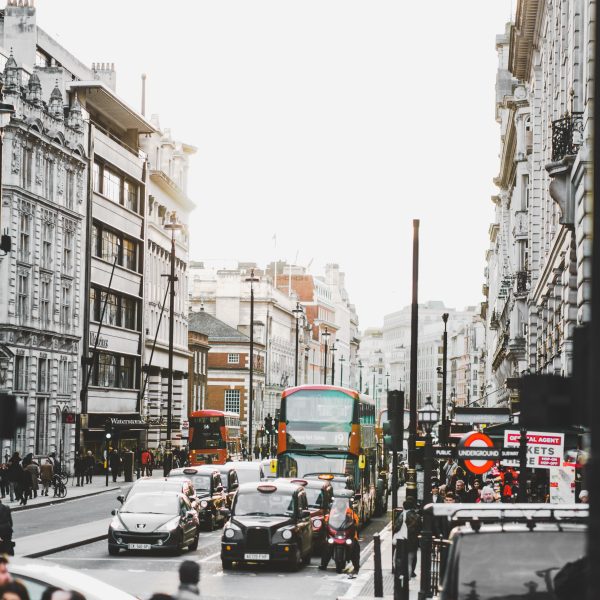 I love the pause it offers to the pressures of everyday life ~ gardening is a brain tonic!
Jackie, Petersfield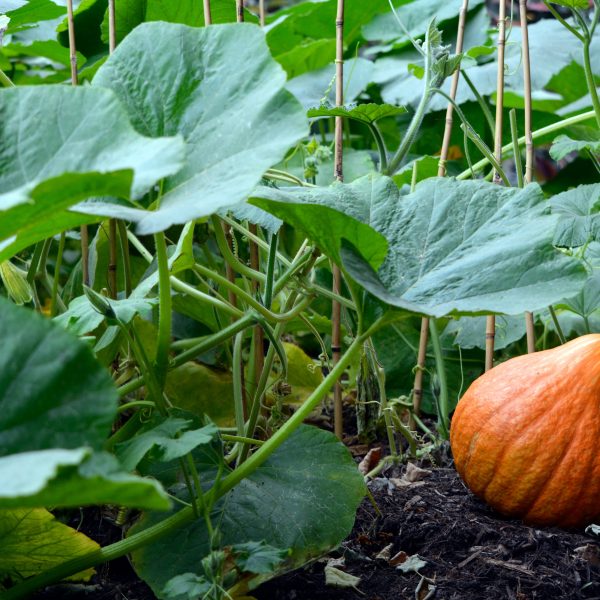 I enjoy growing our own fruit and vegetables, and sharing surplus with friends and neighbours. Healthier for us and better for the planet.
Frances, Preston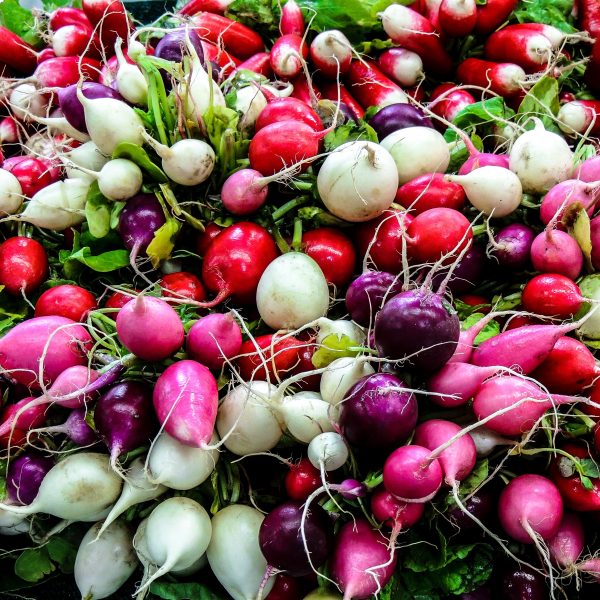 I love to pick home grown veg and immediately cook for dinner. From garden to plate in minutes. Can't get fresher!
Elizabeth, Leicester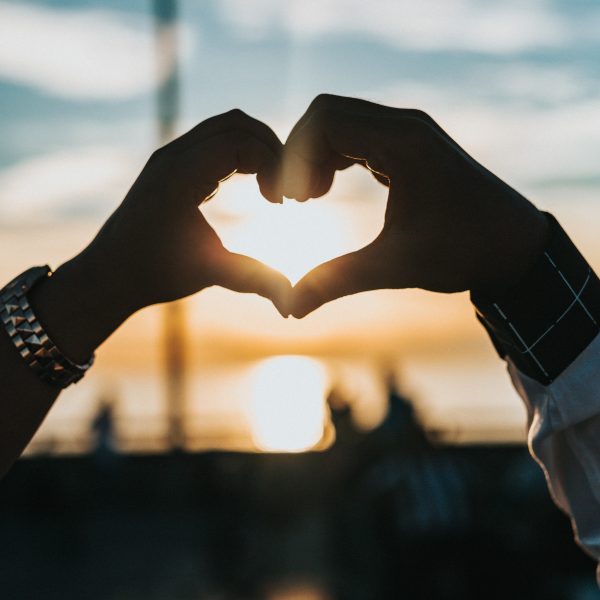 Our garden has been our saviour. My husband has suffered from mental health problems for over thirty years. We love the joy of growing our own flowers and vegetables from seeds. The positive comments from neighbours and friends at the beauty of our garden and the enjoyment of sharing our produce with others including the birds!
Rose, Monmouth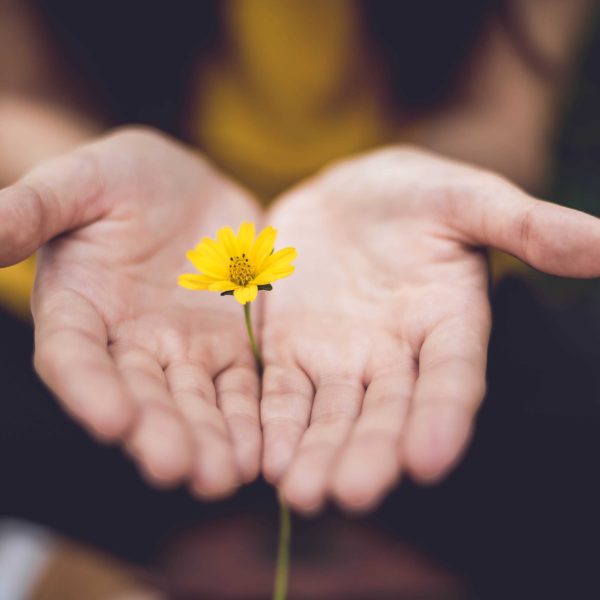 I love how gardening boosts my mental well-being!
Su, Petersfield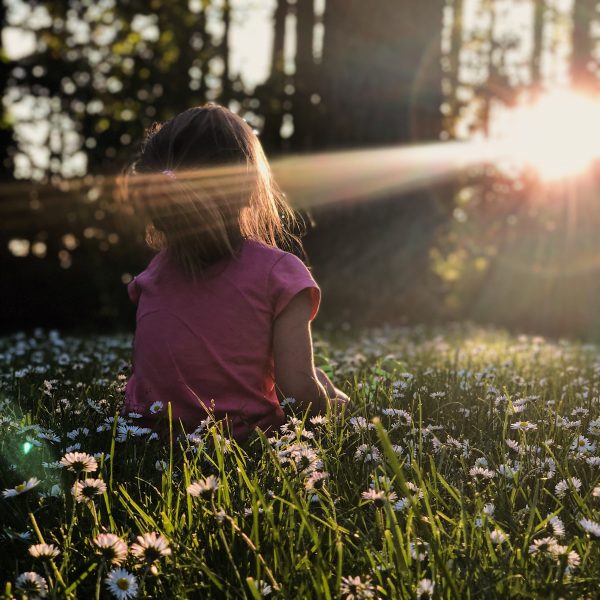 It reminds me that good things come to those who wait and that if I want to feel connected with the earth, I simply have to step outside
Stacey, Stratford-upon-Avon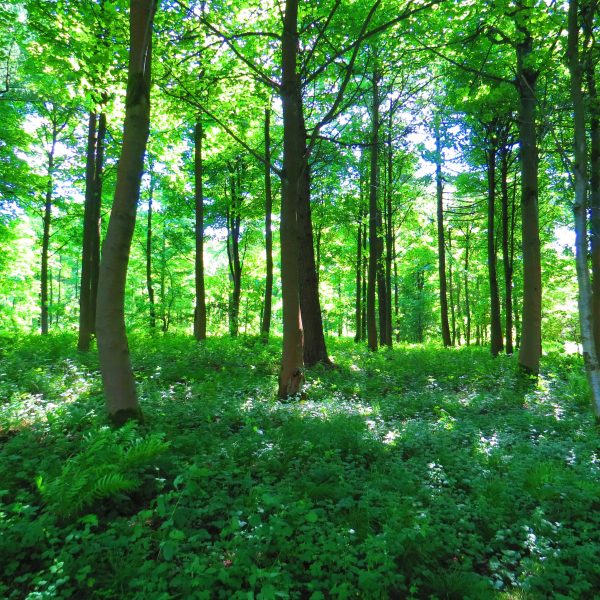 Gardening has given me my life back, my mental health and my zest for the outdoors. Growing things and looking after them has given me a reason to keep going.
Debbie, Birmingham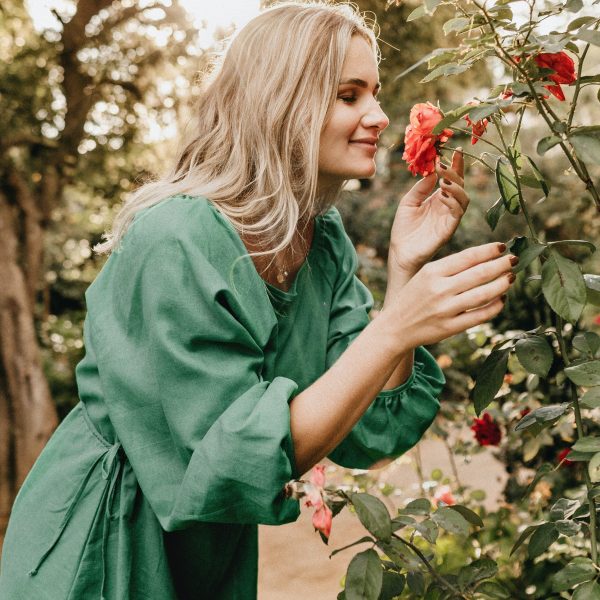 Gardening heals my mind and soul. A perfect way to de-stress and help nature
Jackie, Alsager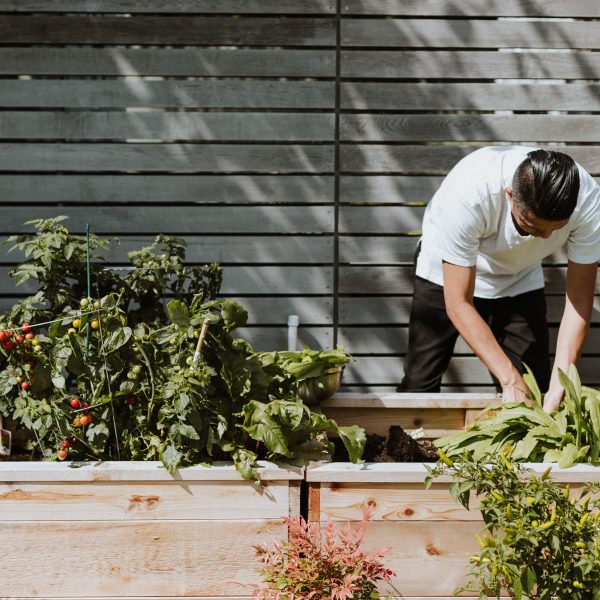 it great to get outdoor and spent 10 to 20 minutes doing something relaxing and rewarding its a bit of fresh air and a bit of exercise also . and if you have a pond it attracts wildlife
Robert, Batley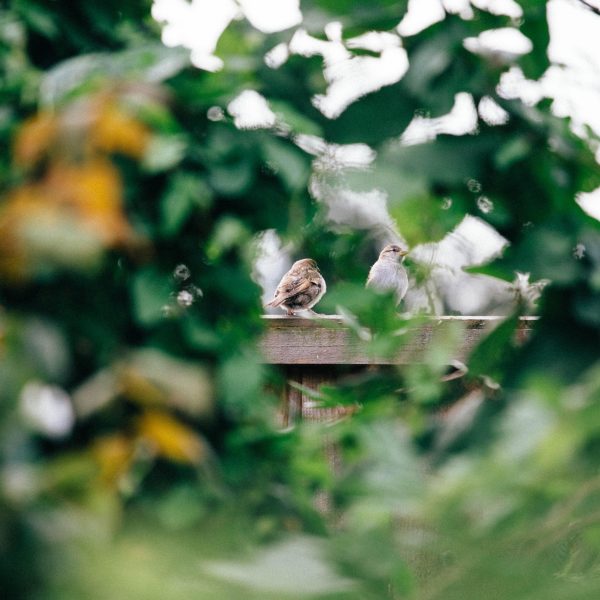 Seeing all the wildlife coming into a garden you created is the most pleasurable experience ever!
Lynn, Doncaster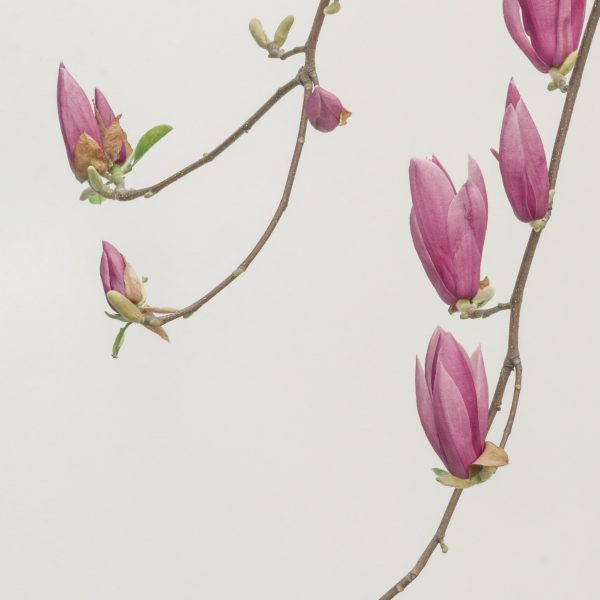 From seed to flower, Its beautiful to see your garden come alive and have the enjoyment through the season.
Adele, Melksham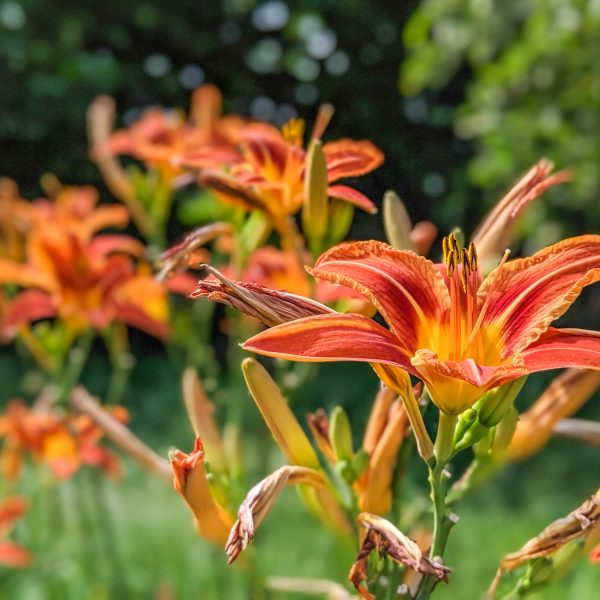 I love finding joy in the parts of nature that others may overlook… making a wish while blowing a dandelion clock, the excitement of hedge bindweed (popping flowers!), the daisy love-me-love-me-not scenario and the buttercup's phenomenon of really finding out if someone loves the yellow stuff or not … the satisfaction and fun is never-ending!
Liz, Berkshire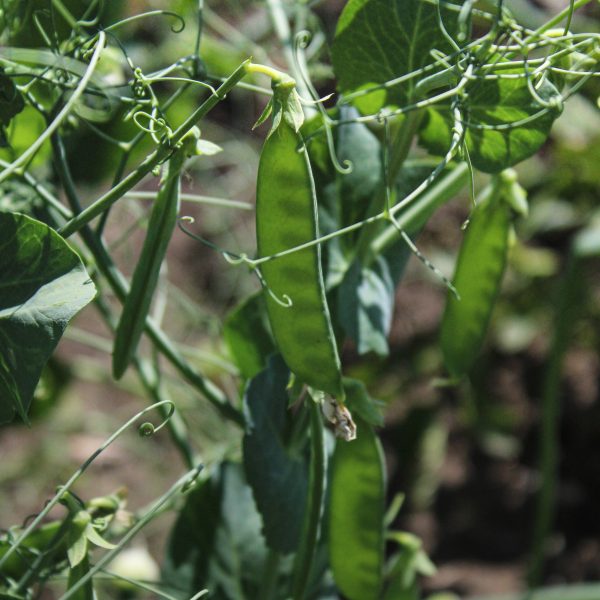 I love growing food.
Ruth, Chesterfield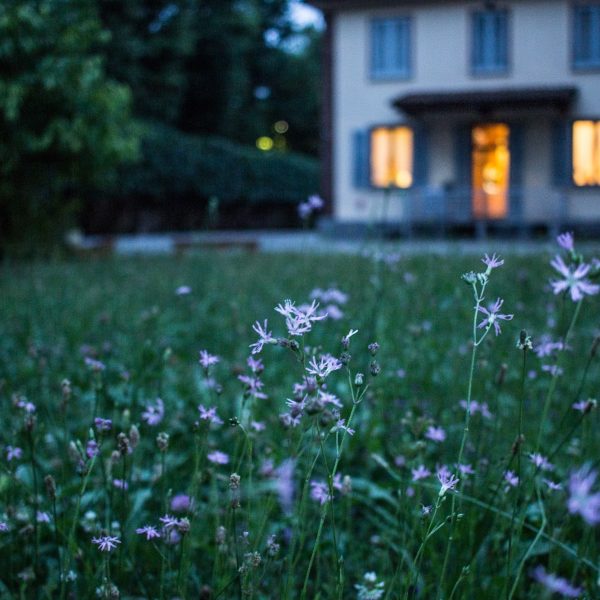 For me it's the peace and tranquility wether it be day or night. To sit back and gaze at the rewards of your efforts are plentiful. My garden is my little piece of heaven ❤
Tracy, Wolverhampton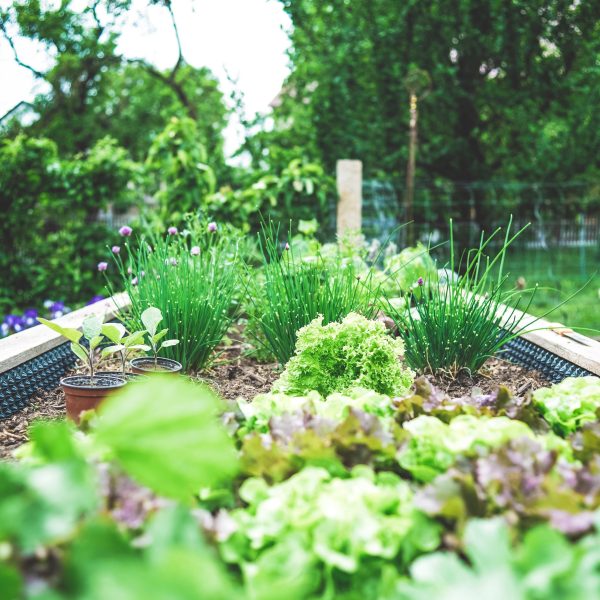 My parents gave me my own little garden to tend as a small child – I find peace and tranquillity in my garden. I love this verse..... The kiss of the sun for pardon, The song of the birds for mirth, One is nearer God's Heart in a garden Than anywhere else on Earth. (I find this verse to be so true)
Carol, Wisbech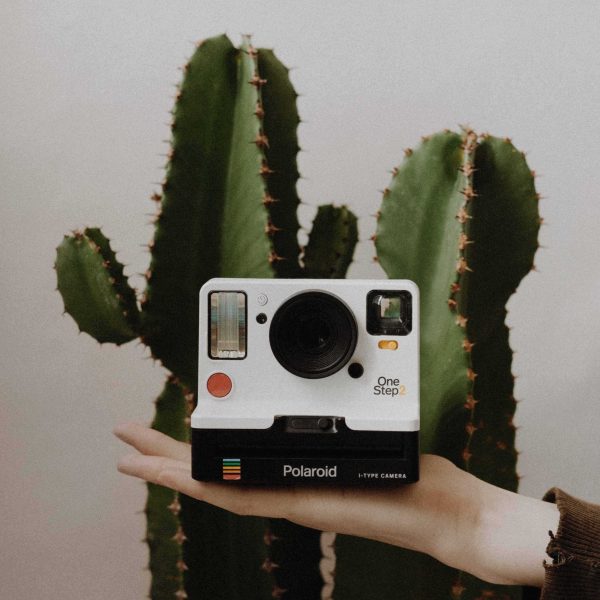 I love growing plants and flowers and then finding joy in photographing them and the wonderful insects who are attracted to them.
Lorna, Purley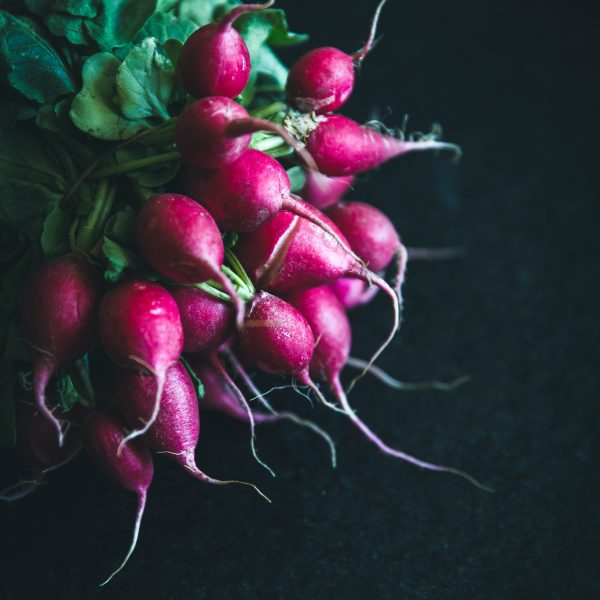 My garden is my sanctuary,my gathering place, my place of new growth, I love how much its taught me;patience,joy, nature,how to relax and the happiness of my hands in the dirt growing my own vegetables and flowers
Julie, Hatfield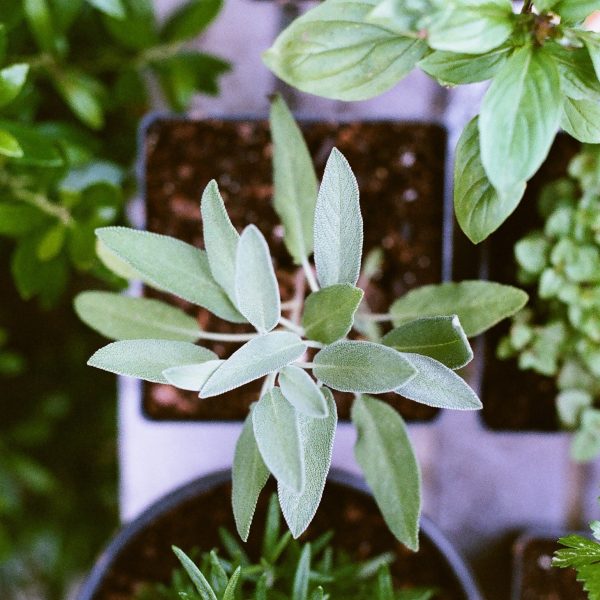 Learning how to grow things in my first garden, some successes and some disasters!
Sophie, Wigston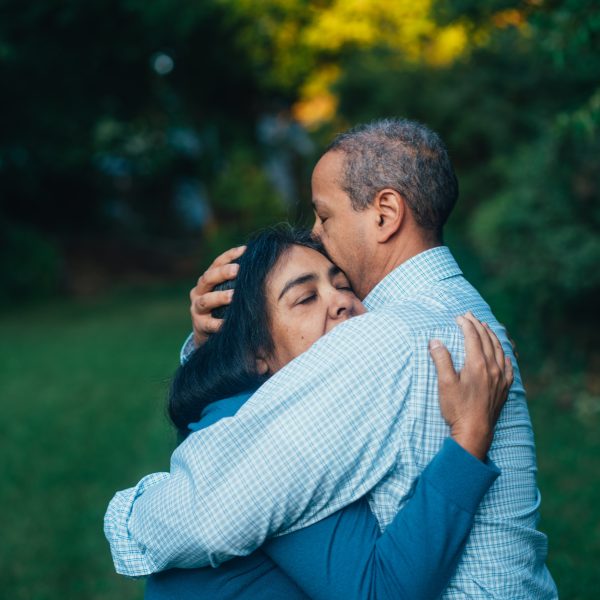 Gardening envelops me in warm hug every time, from sharing thoughts with my dad's memorial rose, nurturing seedlings to maturity, to sharing some of my fruit and veg with the abundant insects that visit. It's my chocolate!
Sharon, Westcliff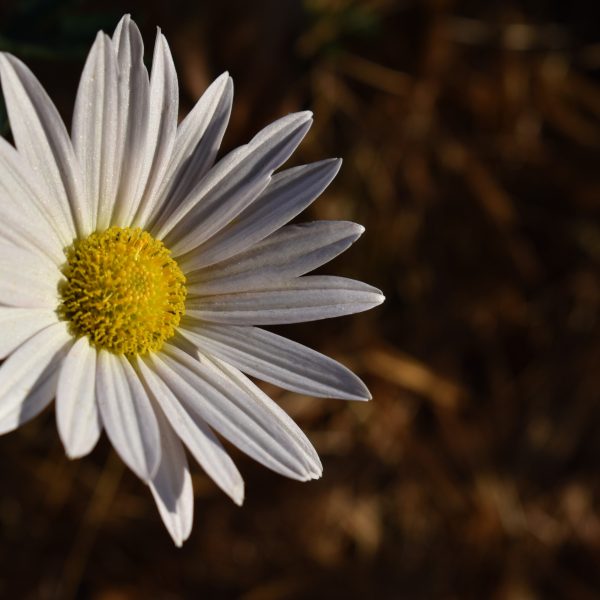 It's so rewarding to see what you've done
Sarah, Poole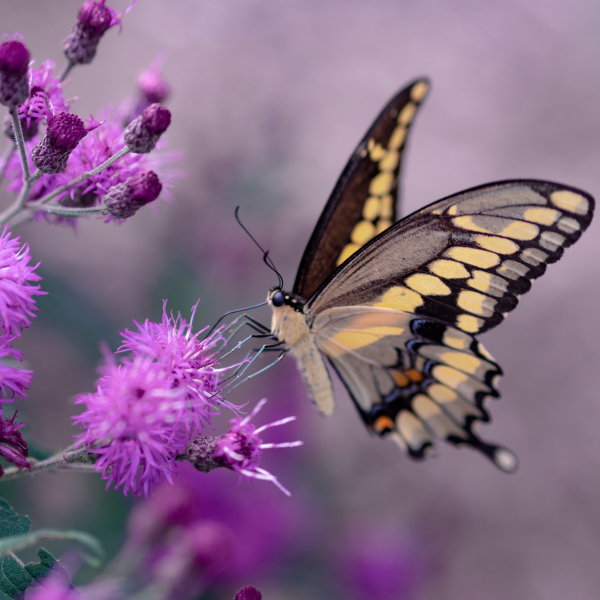 I love the calming effect of sharing my space with birds, bees, butterflies and all the creatures who love the plants I have grown from seed, as much as I love their changing colours, scents and shapes.
Kati, Sunderland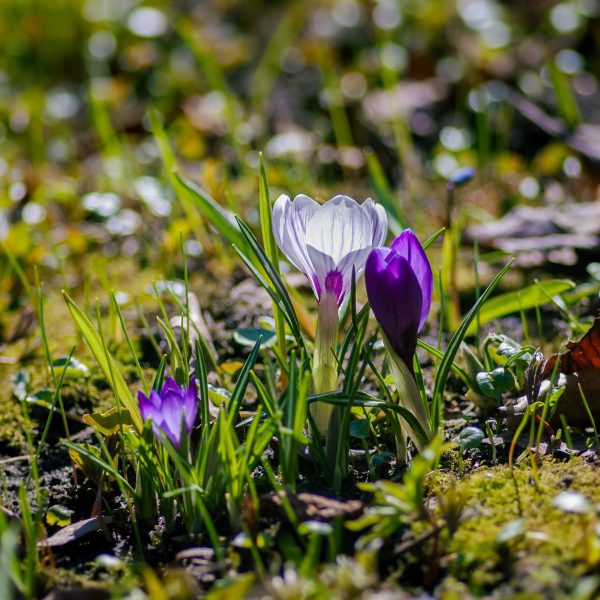 I love watching the spring flowers come through after winter and balancing my garden so I always have pops of colour to enjoy.
Becky, Sutton Coldfield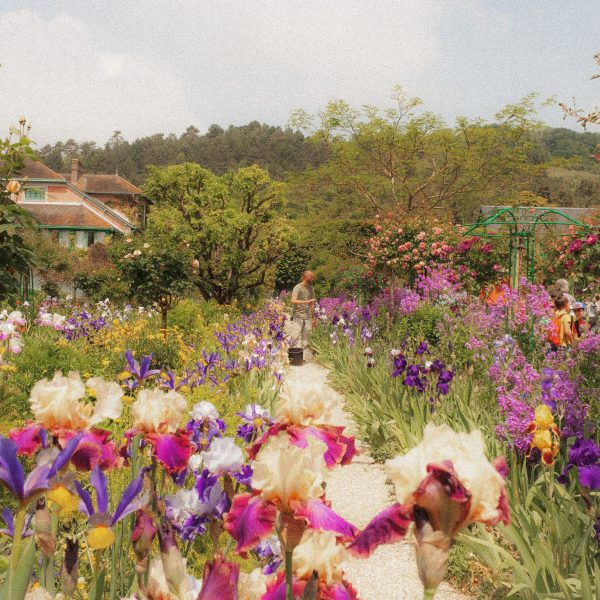 Being surrounded by so much life and colour and beauty
Christina, Milton Keynes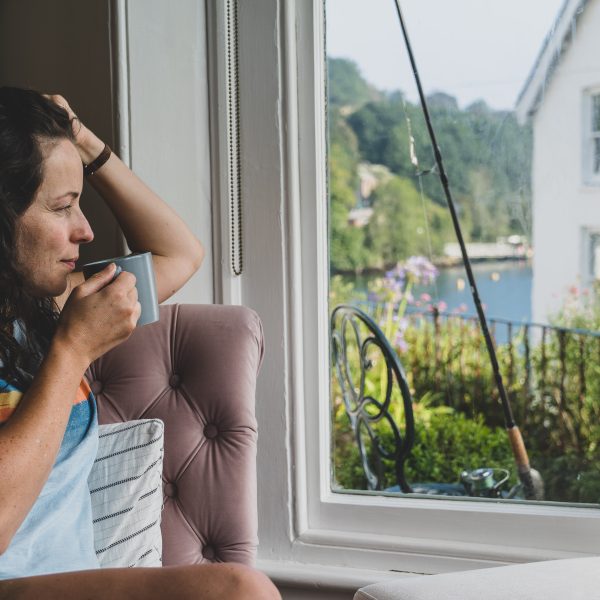 Gardening is my safe space, helping me unwind and de stress and re connect with nature. Sharing my garden with my loved ones and inspiring them to create their own natural spaces in the home and community.
Kayleigh-Ann, Shrewsbury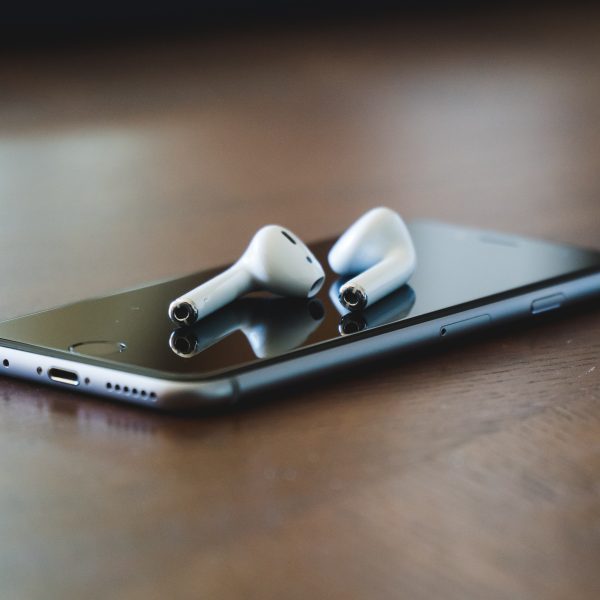 Gardening makes me put my phone down, escape social media and focus on the positive aspects of gardening. Nothing beats nurturing and growing your own flowers, fruit and veg and I love the outcomes each year. Escaping to deadhead the bedding plants or pick a crop of fresh tomatoes at the end of the day - nothing beats it.
Laura, Ashby de la Zouch
Knowing that one tiny seed with a bit of care and patience can produce something wonderful.
June, North Cave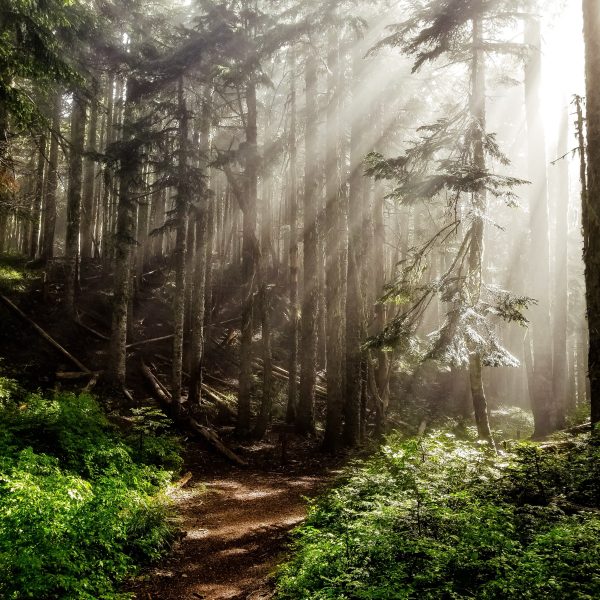 Spending relaxing time in nature
Cally, Yeovil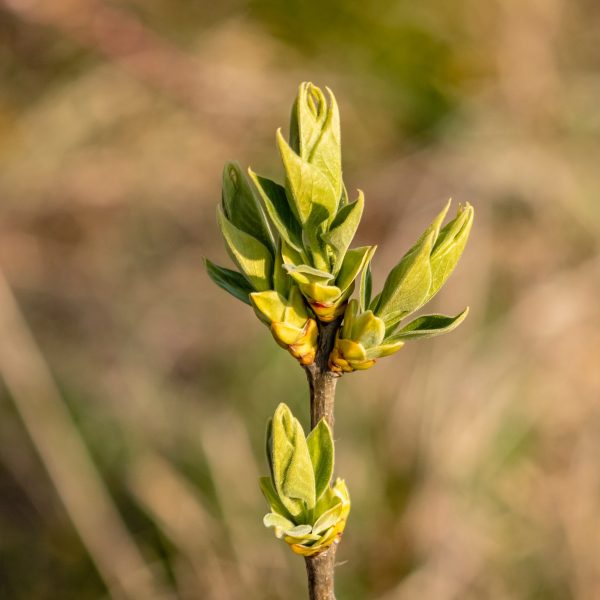 I just love seeing seeds and seeing the first green shoots come through
Phyllis, Swansea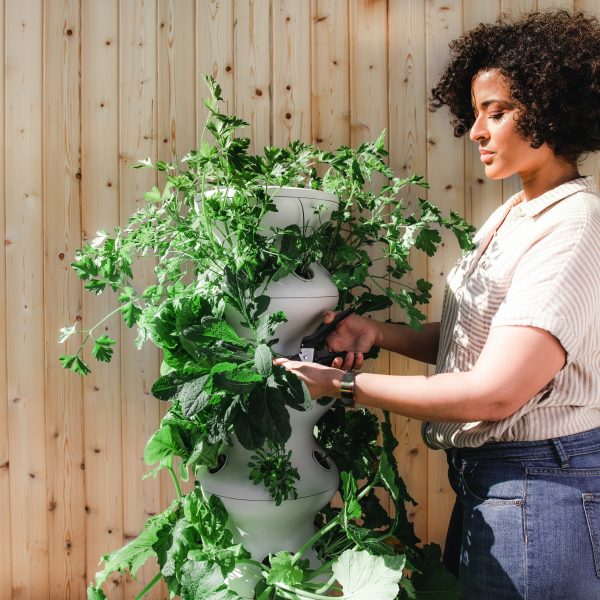 I love gardening because it's a complete escape from my day job nursing, I can come home from work spend time pottering around the garden and all the stresses of the day melt away. Both plants for show and plants to eat are my escape.
Ceri, Llandrindod wells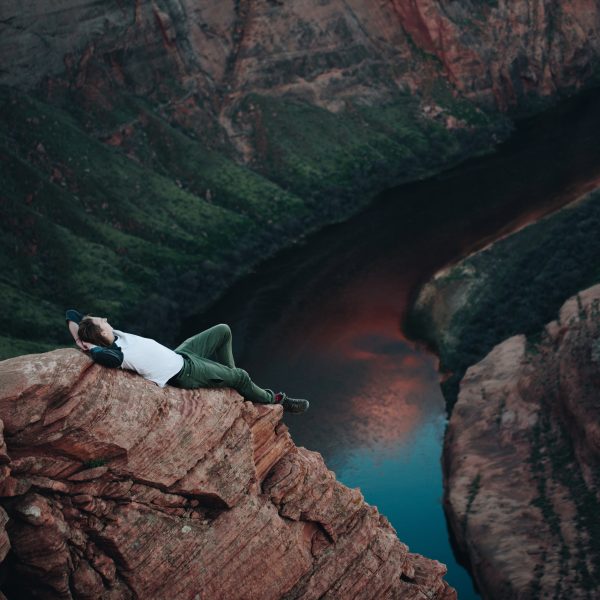 Being at one with nature
Jen, London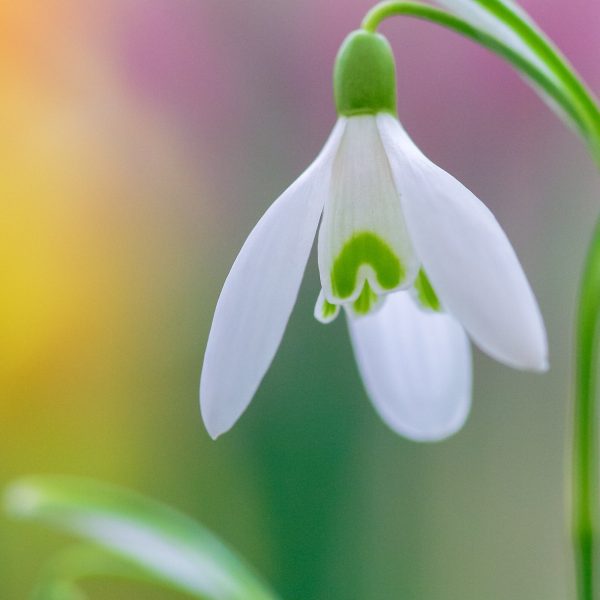 Pure mindfulness, whatever the season, from the first snowdrops bringing their promise of spring, to my frogspawn becoming tiny froglets, random plants springing up here & there, & my feathered friends visiting, to the absolute excitement of watching, for the first time ever at the age of 66, a leaf cutter bee taking a leaf into my insect house! Absolute bliss 💕🐝
Trish, Macclesfield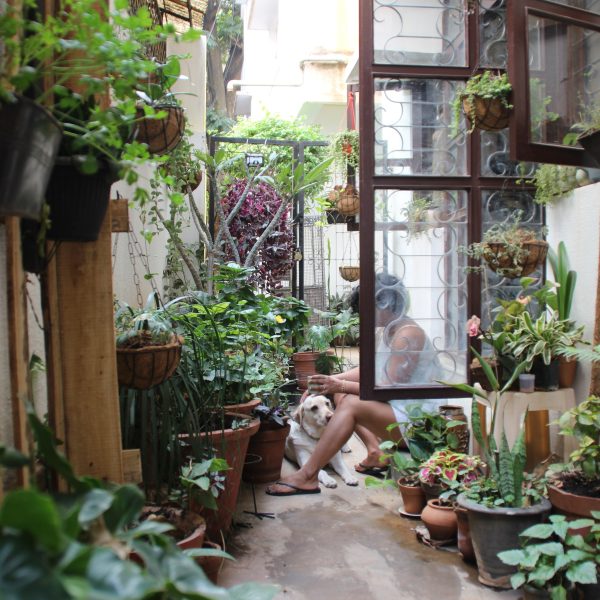 I love having the garden as an extension to our home… making it several extras rooms to enjoy throughout the year.. it's such an important aspect of daily life
Tina, Bubwith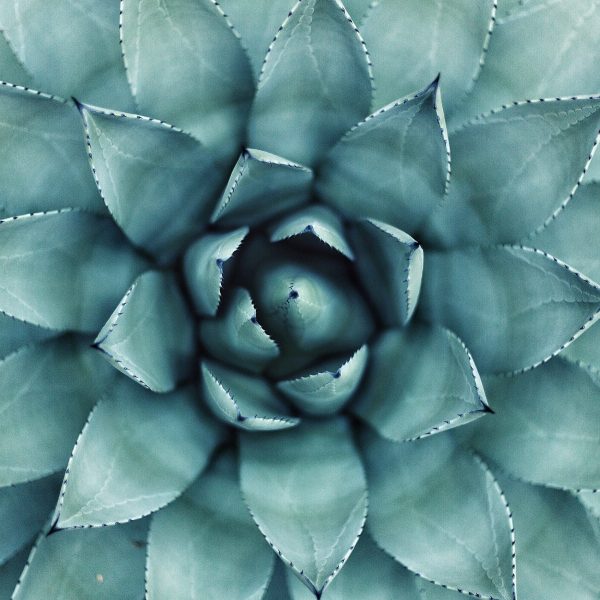 I love gardening because it's therapeutic and really good for my mental wellbeing!
Jay, Minehead
I love going out every morning to check on what's going on in the garden and popping out for a potter during the day. Keep's me connected with nature.
Linda, Woodbridge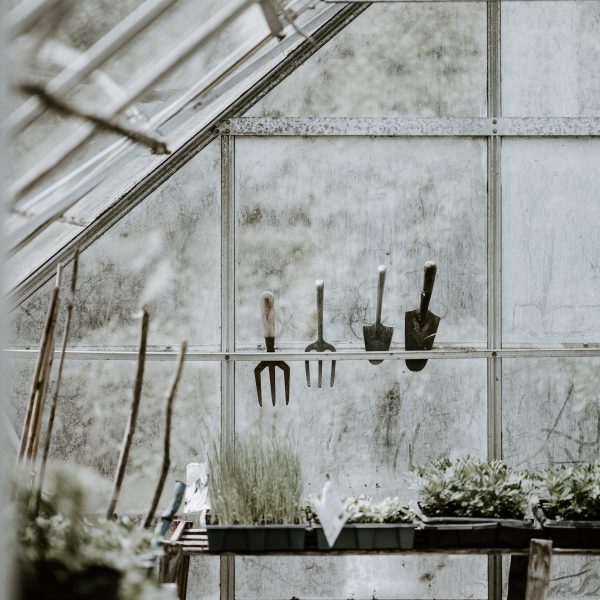 I love the changing seasons, always something you can do outside, fresh air, colours, smells, I even like the country smells, and there's always the greenhouse if weathers too bad.
Carol, Longframlington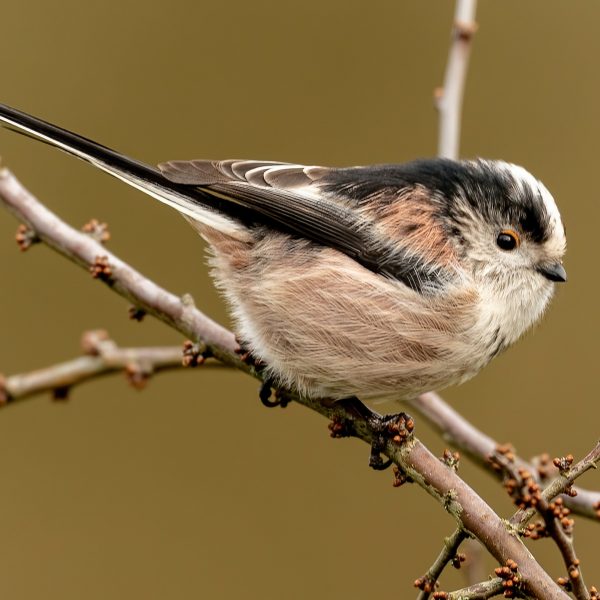 I have really enjoyed watching the birds in my garden this year. They flutter in the bird bath and gather insects and worms by the beak full. I have a very bird-friendly garden!
Helen, Morpeth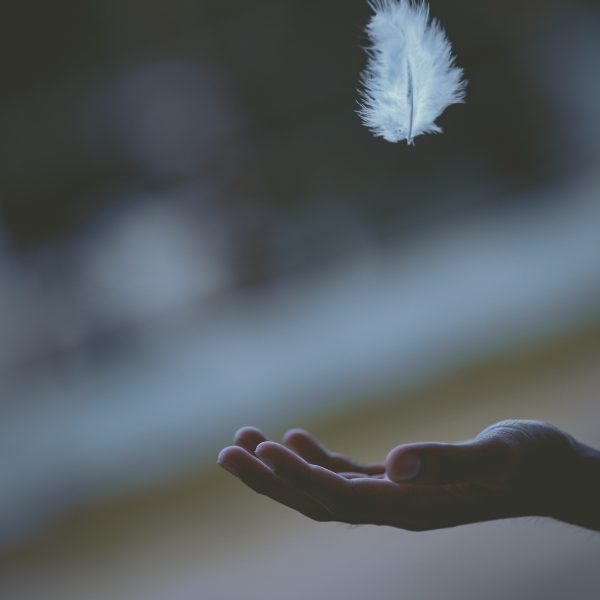 Mindfulness - fresh air, peace, sunlight, colours and scents!
Kerry, Sutton in Ashfield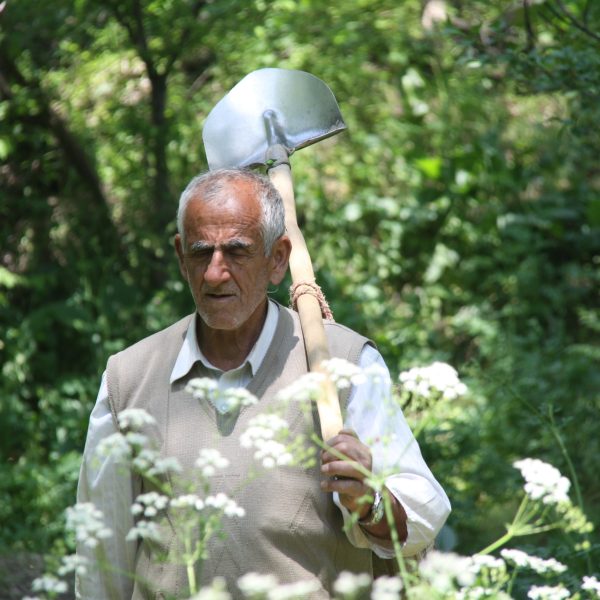 A garden is a lovesome thing and a joy, or it is a job, for ever!
Anthea, West Moors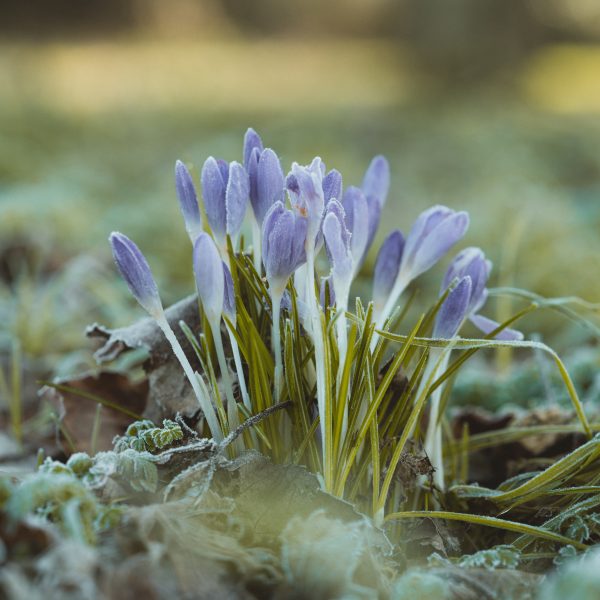 The excitement of the plants springing to life after winter followed by the show and scent produced until winter returns.
Brenda, Dumfries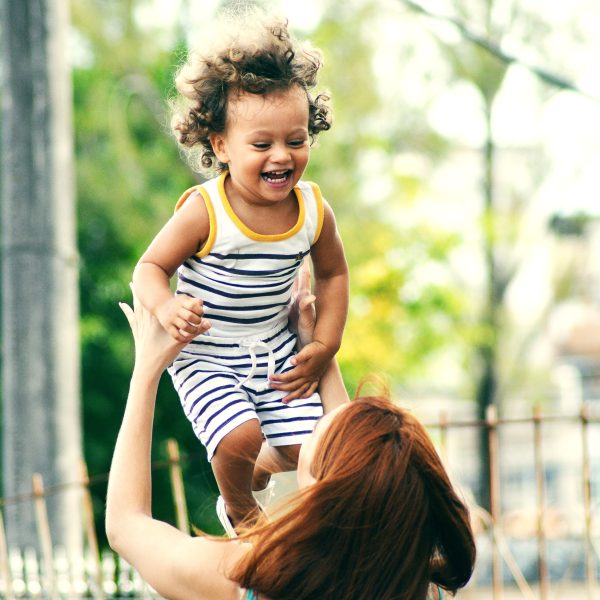 Life is better in the garden
Andrea, Bognor Regis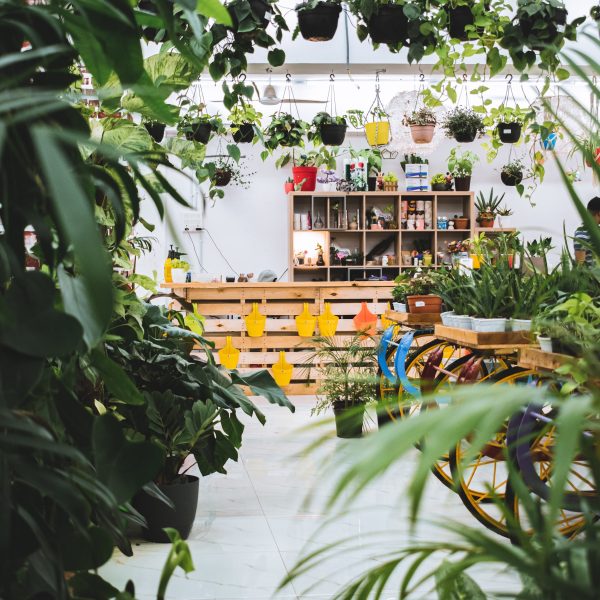 The best part of gardening is visiting the garden centre beforehand to browse and purchase the lovely flowers and even better to come with a friend or relative to spend time together.
Mandy, Harlow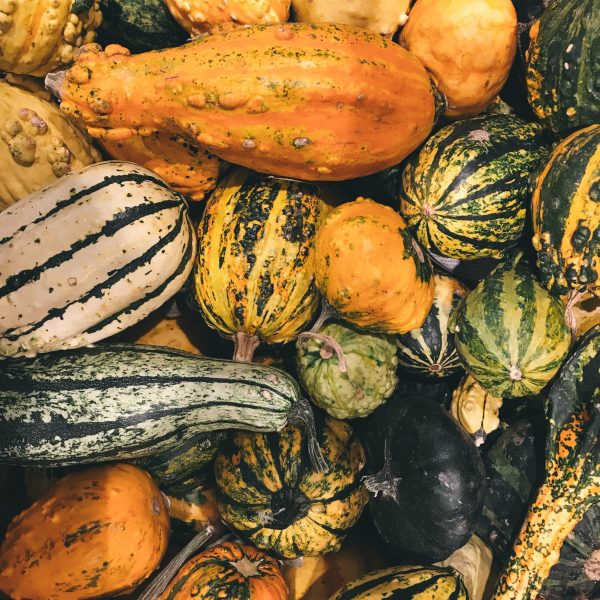 I love the pride on my husband's face when he brings home his lovingly grown produce. Whether it's a handful of blackberries or a wheelbarrow full of squash it's all really appreciated
Sharon, Brixham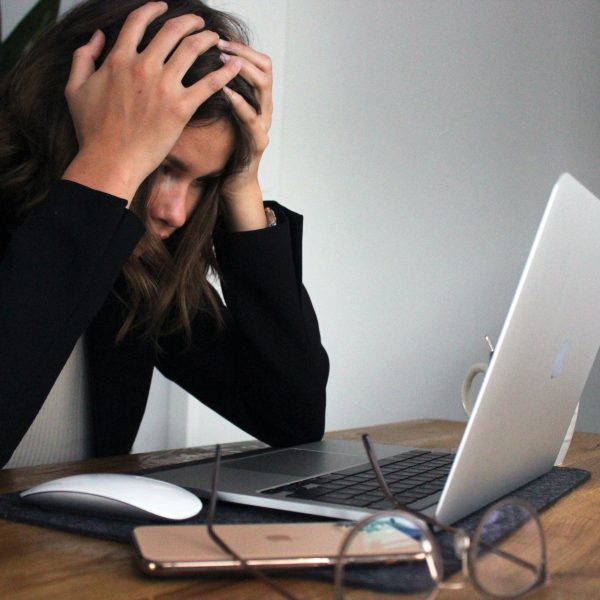 I love gardening because it frees my mind from the stresses of everyday life
Samantha, Chesterfield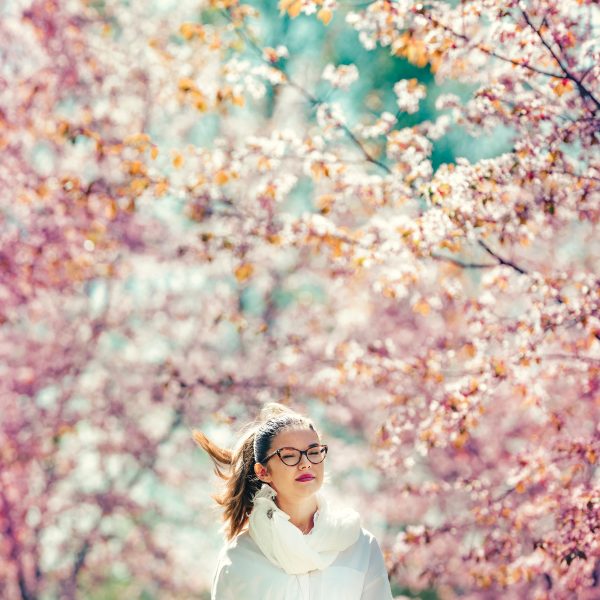 As well as our little vegetable patch, our garden is a haven and nurturing place for us and for wildlife. We grow our own plants from seed with that in mind, and try to make our garden full of colour and joy. We share it with the birds, we share It with the bees, we share with bats and butterflies that drift by on the breeze. We share with fox and hedgehog, with mice and toads and frogs. With worms and creepy crawlies lurking under stones and logs. If you work with mother nature and lavish her with care. Your garden space, will be the place that's a joy you'll want to share.
Annie, Evesham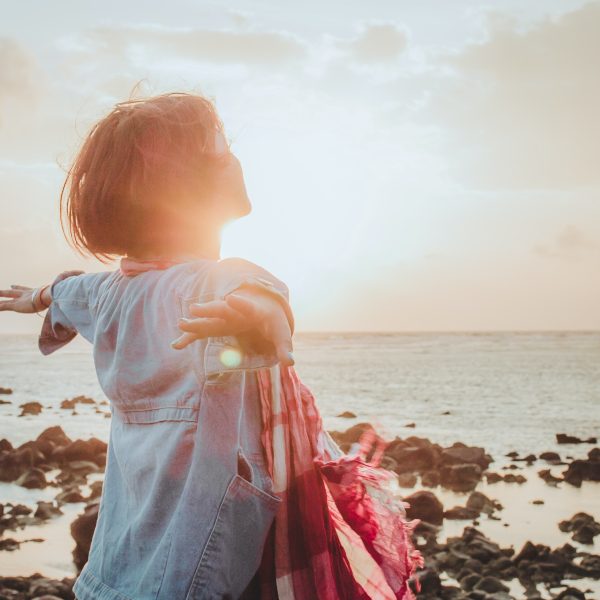 It feeds the soul!
Julie, St Neots